College at a Glance 2011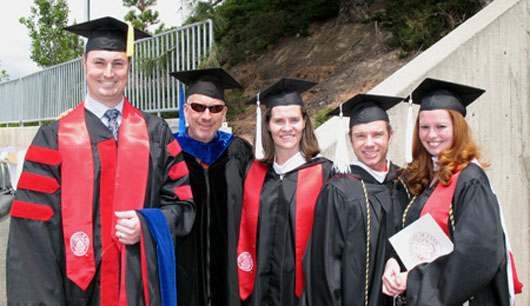 The College of Social and Behavioral Science continued its run as the largest college within the U in 2011. The College awarded 1400 bachelor degrees and 150 graduate degrees – 20 percent of all degrees awarded at the U. The college also had three of the top ten majors at the U. Economics, psychology and human development and family studies were the first-, second- and fourth-ranked majors. In years past, and surely in years to come, political science and sociology have been among the most popular majors.
Speaking of growth, the Hinckley Institute continues to provide an applied political experience to many U students – not just those from the college. In 2010– 2011, 317 students served internships – 109 in the fall, 100 in the spring and 108 in the summer. Interns serve in the Utah legislature, in Washington D.C. and now internationally with a number of foreign governments, international advocacy groups and non-governmental organizations.
The environmental and sustainability studies program is emblematic of the college's many inter-disciplinary programs. The program has grown to 270 students who may take courses in more than 30 departments across six colleges. An internship is required for all majors – 54 students interned with nonprofit organizations and government agencies this year.
For more information on departments, centers and institutes and inter-disciplinary programs, visit the College of Social and Behavioral Science website. Besides capping the year with commencement and convocation, the college celebrated three of its most distinguished alumni and a distinguished honorary alumnus at the annual distinguished alumni luncheon in May. Honored were:
Clark D. Ivory, Political Science in 1988
Judge Raymond S. Uno, Political Science in 1955
Dr. Barbara Vance, Family and Consumer Studies in 1956
Dr. Irwin Altman, emeritus professor of psychology, dean of CSBS and vice president
To read more about their accomplishments by clicking on their names.
FAST FACTS
CSBS includes:
27% of undergraduate students
3 of the top 10 majors
7 departments
13 undergraduate majors
15 graduate degrees
8 certificates