Student Ambassadors
The College of Social & Behavioral Science (CSBS) Ambassador program is a diverse group of individuals who are passionate about their studies in CSBS and want to share that passion by connecting with prospective and current students, alumni and donors both in person and through social media. Ambassadors attend and help with campus projects to spread the word about majors and opportunities in CSBS.
Earn a scholarship for working with CSBS!
Scholarship of $500 for Fall semester and $500 for Spring semester toward tuition based on experiential learning. Additional funding available for ambassadors who also help during the summer semester (optional).
#bethesolution and Be an Ambassador!
Must be a degree-seeking undergraduate student
Must be registered for courses (full or part-time) in Fall and Spring semester (students graduating in fall semester are not eligible - must have a full year left)
Must be in good academic and disciplinary standards with the University of Utah
Be a declared major in the College of Social & Behavioral Science
Time Commitment
Required minimum 60 hours for Fall semester and 60 hours for spring semester
Time commitment is dictated by events during the Fall and Spring semesters (evening and weekend events expected as well)
New Student Orientations during June and July provides an additional scholarship towards tuition (optional)
CSBS Ambassador Team Meetings
Fall Semester Retreat
Saturday before the 1st week of school for the fall semester
Spring Semester Social
Near end of Spring semester (based on schedule)
Duties:
Representing the University of Utah and the College of Social & Behavioral Science (CSBS) at recruitment and campus events
Planning, promoting and increasing involvement in student events and opportunities
Providing feedback on university, college and department initiatives
Participating in occasional photo shoots for promotional materials for the College of Social & Behavioral Science
Information sharing with prospective students and parents (in person and through email and social media) relating to the University of Utah and the College of Social & Behavioral Science's academic programs, faculty, physical facilities, social opportunities and student services
Attending required monthly meetings
Using CSBS social media by taking pictures, using Instagram and Facebook stories and contributing to posts in order to share information widely
Attending special alumni events such as: dean's distinguished speaker series, scholarship receptions and award ceremonies
Meeting with alumni and donors to help secure gifts that support student scholarships
Overall, demonstrating sincerity, enthusiasm, credibility, interested and helpfulness in all aspects of the Student Ambassador position
Application Cycle for Fall 2022-Spring 2023 Ambassadors:
Applications Open – December 1st, 2021
Applications close – January 31st, 2022
Interviews for selected candidates – February 14th – 25th
Selection Notification Date – March 4th
2022-2023 Applications Closed

Questions? Contact the program coordinator, Ally Marringa, at ally.marringa@csbs.utah.edu
Meet our 2021-2022 Ambassadors
OLIVIA KAVAPALU
LEAD AMBASSADOR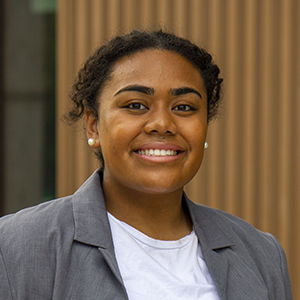 Class of 2022
Majors: International Studies - Emphasis in Global Health; Health, Society & Policy

Minors: Sociology, Economics
Hometown: Taylorsville, UT
Fun Fact: I am a die-hard Beyonce fan. From Dreamgirls to Everything is Love, her powerful work constantly captures my heart.
What inspires you to #bethesolution?: As Starr Carter from Angie Thomas' "The Hate U Give", articulately puts it, "What's the point of having a voice if you're gonna be silent in those moments you shouldn't be?" With an ability to speak up and dismantle oppressive systems, I choose to #bethesolution because the moment we decide to silence ourselves is the same moment where we surrender. #Bethesolution means more than speaking out against instances of injustice and strife. It asks individuals to sacrifice their complacency and use their privilege for good. #Bethesolution is the conscious decision to evolve; to grow; to move.
SANILA MATH
LEAD AMBASSADOR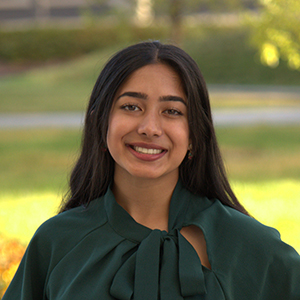 Class of 2022
Majors: Honors Degree in Anthropology with emphasis in Health
Minors: Integrative Human Biology
Hometown: South Jordan, UT
Fun Fact: I like dipping my grilled cheese in mayo.
What inspires you to #bethesolution?: Being able to provide the same opportunities I have to other people who may not be as privileged as I am (all thanks to my parents!)
Haddy Bah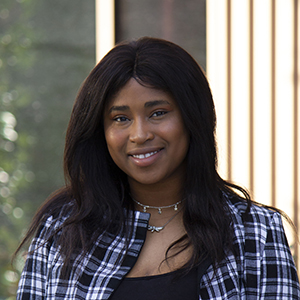 Class of 2022
Majors: Anthropology - Health Emphasis,
Minor: Nutrition
Hometown: Salt Lake City, UT

Fun Fact: I was born in The Gambia, and I can speak 3 languages!
What inspires you to #bethesolution?: I find myself being inspired to #bethesolution when I see young leaders take the initiative to speak out against injustice especially when it pertains to minorities and underserved populations. My goal is to be one of those voices and have a lifelong career helping others through better health practice as both a General Medical Practitioner and a leader in the field of Public Health as it pertains to underserved populations. I strongly believe that global public health is a critical topic that should be addressed because it not only addresses a person's health needs but environmental, educational and financial needs to obtain health equity for all.
odalis garcia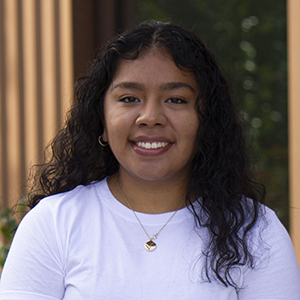 Class of 2022
Major: Psychology, Sociology, Criminology
Hometown: Salt Lake City, UT
Fun Fact: If I could be anywhere in the world, I would be in Mexico listening to my grandpa tell stories about his life while I eat some homemade beans and cheese with handmade tortillas.
What inspires you to #bethesolution?: From a young age, I have always been in settings where individuals like myself are underrepresented. Being a first-generation woman of color, I am inspired to #bethesolution because I want to be a voice for these individuals. I believe that having various perspectives when tackling a problem is essential to finding a solution. This is especially true when these issues affect us all- some more than others. It is important to me that everyone feels heard and represented in a space where it is necessary for people to come together to create change.
Thandiwe Msiska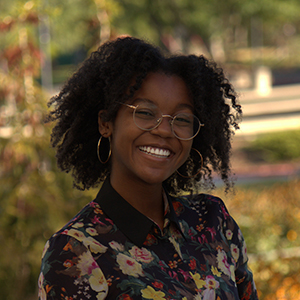 Class of 2023
Majors: Mechanical Engineering (Aerospace Emphasis); Health, Society, & Policy
Hometown: South Jordan, UT (Indiana Hoosier at heart though!)
Fun Fact: I am allergic to avocados :(
What inspires you to #bethesolution?: Michael, Eric, Philando, Tamir, Rekia, Alton, Patrick, Laquan, Walter, Sandra, Trayvon, Patrick, Eric Logan, Botham, Atatiana, Freddie, Pamela, Jamela, Julius, Lorenzo, Maurice, Johnathan, Danny, Stephon, Jordan, Alfred, Keith, Terence, Akiel, Gregory, Quintonio, DeJuan, Mario, Jamar, Christian, Samuel, Brendon, & Walter
zahra saifee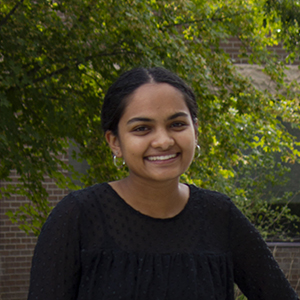 Class of 2022
Majors: Environmental and Sustainability Studies, Climate and Energy emphasis / Communications, Health
Hometown: St. George, UT
Fun Fact: I've been doing ceramics for 10 years!
What inspires you to #bethesolution?: I am constantly inspired by my peers and professors. They bring passion, hard work, and creativity to what they study and teach. It makes me confident that a more just and equitable future is within our grasp. We as a collective can #bethesolution and create ripples of change.

Other Ambassador Teams
2020-2021 Student Ambassador Team | 2019-2020 Student Ambassador Team | 2018-2019 Student Ambassador Team |
2017-2018 Student Ambassador Team | 2016-2017 Student Ambassador Team | 2015-2016 Student Ambassador Team