Distinguished Alumni
2020 - 2021 DISTINGUISHED ALUMNI
---
Michael E. Bird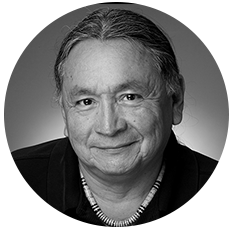 Michael E. Bird is a Santo-Domingo/KEWA Pueblo Indian from New Mexico. Mr. Bird has more than 30 years of public health experience with Native American populations in the areas of medical social work, substance abuse prevention, health promotion and disease prevention, HIV/AIDS prevention, behavioral health, and healthcare administration.Mr. Bird was the first American Indian to serve on the
National Policy Council of AARP. From 2005 to 2007, he served as the Director of Region 6 for Native Americans with ValueOptions-New Mexico, a national for-profit behavioral health company. He is past executive director of the National Native American AIDS Prevention Center, and worked with the Indian Health Services (IHS), an agency of the Department of Health and Human Services, for 20 years.
Mr. Bird is the first American Indian and social worker to serve as President (2000-2001) of the American Public Health Association in the organization's history. He is also Past President of the New Mexico Public Health Association and was a fellow in the U.S.P.H.S. Primary Care Policy Fellowship Program. He has served on the boards of the Kewa Pueblo Health Corporation, American Indian Graduate Center, Bernalillo County Off Reservation Native American Commission, Health Action New Mexico, Seva Foundation, National Collaborating Centre for Aboriginal Health Advisory Committee (Canada) and AARP National Policy Council.
Mr. Bird earned a master's degree in Social Work from the University of Utah, and a master's degree in Public Health at the University of California, Berkeley. In 2009, he was recognized as Alumnus of the Year by the School of Public Health at UC Berkeley. In 2018 he was recognized by the University of California, Berkeley School of Public Health as one of 75 Most Influential Alumni in the 75-year history of the School of Public Health.
Dave Buhler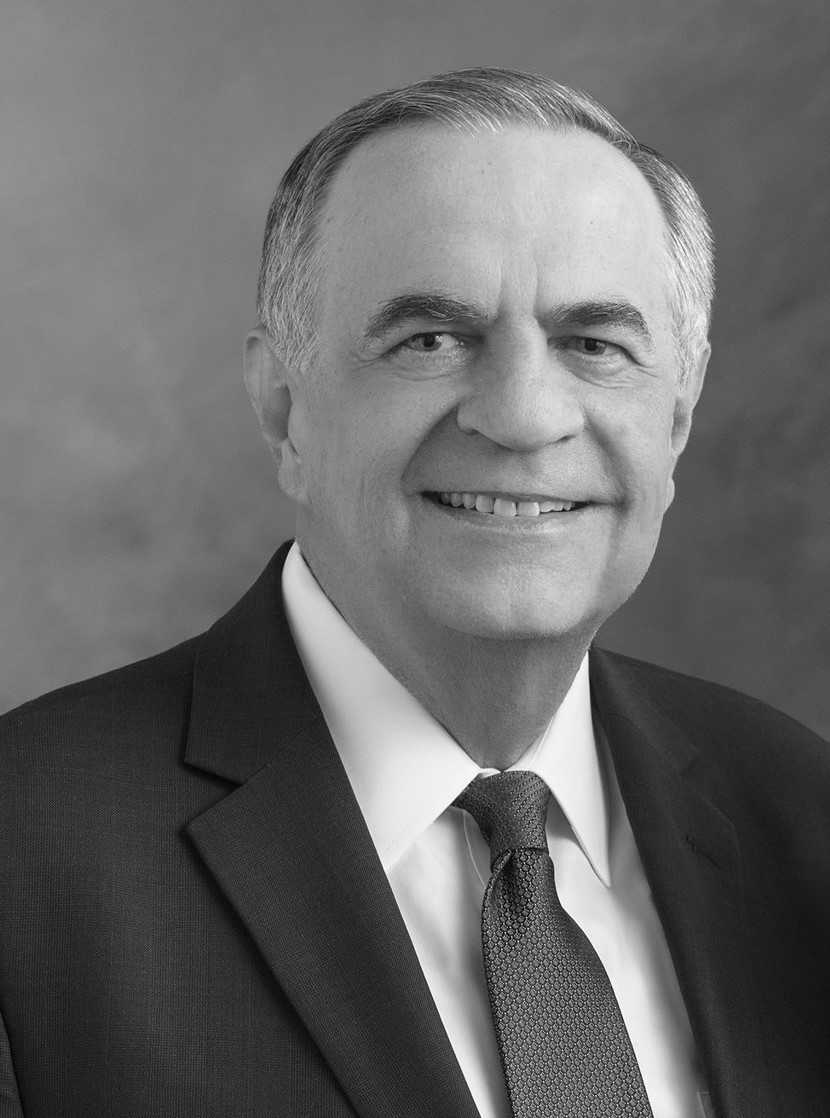 Dr. Dave Buhler, B.S. 1983, PhD 2014, is a Regents Professor in the Department of Political Science at the University of Utah, teaching courses in American Politics and in the Masters of Public Administration program. He served as Utah's eighth Commissioner of Higher Education from 2012 – 2019, assisting the Board of Regents in the development of a new higher education strategic plan and selection of ten university and college presidents. Previously he served twelve years as Associate Commissioner.
Dr. Buhler served twelve years as an elected official, including two terms as a member of the Salt Lake City Council (2000-2007), and one term as a Utah State Senator (1995-1999). On the City Council he served as Council Chair in 2002 and 2006. He served eight years in state government including four years as Executive Director of the Utah Department of Commerce (1989-1992) and as a member of the staff of Governor Norman H. Bangerter (1984-89). He was also an executive in private business with a national testing firm for eight years (1992-2000).
A native of Salt Lake City, Buhler received Bachelor of Science degrees in Political Science and History from the University of Utah, a Master of Public Administration degree from Brigham Young University, and a PhD in Political Science at the University of Utah. He is married to the former Lori Goaslind (also a CSBS alum—they met on campus 40 years ago as undergraduates); they are the parents of five children and grandparents of four.
Genevieve Atwood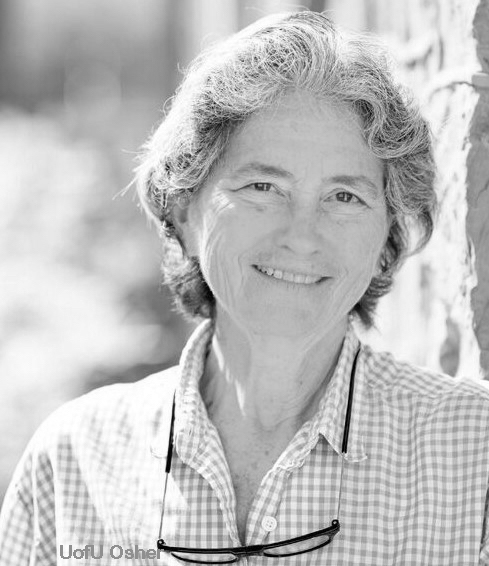 Earth scientist, Dr. Genevieve Atwood's distinguished career spans Earth science and public policy. Her career includes six years working as a geologist in industry, three terms serving in the Utah House of Representatives, eight years as Utah's State Geologist and Director of the Utah Geological and Mineral Survey (a first for a woman in Utah and the Nation), several decades in academia, and for the past twenty-five years as CEO of Earth Science Education, a non-profit that teaches teachers outside.
Dr. Atwood's connections with the University of Utah's College of Social and Behavioral Sciences run deep. She earned her Master of Public Administration from the Department of Political Science in 1991 and her PhD from the Department of Geography in 2006. As adjunct faculty in Geography (now Emeritus), she explained, promoted, and celebrated the powerful connections between peoples and their environments. Courses she taught included Geography of Utah, Urban Environmental Geography, Analysis of Utah Landforms, and Sense of Place: intersections of physical science and the humanities.
Dr. Atwood has received diverse honors and awards. Her very first award came in the 1950s while a third-grade student at the U of U Stewart Training School for teachers. She and classmates volunteered to be test subjects for the polio vaccine, earning a pin and the title "Polio Pioneers." Later awards include, in 1990, the United States Geological Survey's John Wesley Powell Award for efforts to "unite public policy to science," in 1996, the Utah Women's Political Caucus Susan Young Gates Award for "outstanding service to women in Utah for dedication to the cause of human rights," and, in 2016, the Utah Geological Association's Lehi Hintze Award for "outstanding contributions to the Geology of Utah." In 1987, the prestigious but all-male Alta Club accepted Genevieve Atwood as their first female member. Dr. Atwood champions geography.
She quotes: "the power and beauty of geography lies in seeing, recognizing, and appreciating the web of relationships among people, places and the environment."
Nubia Peña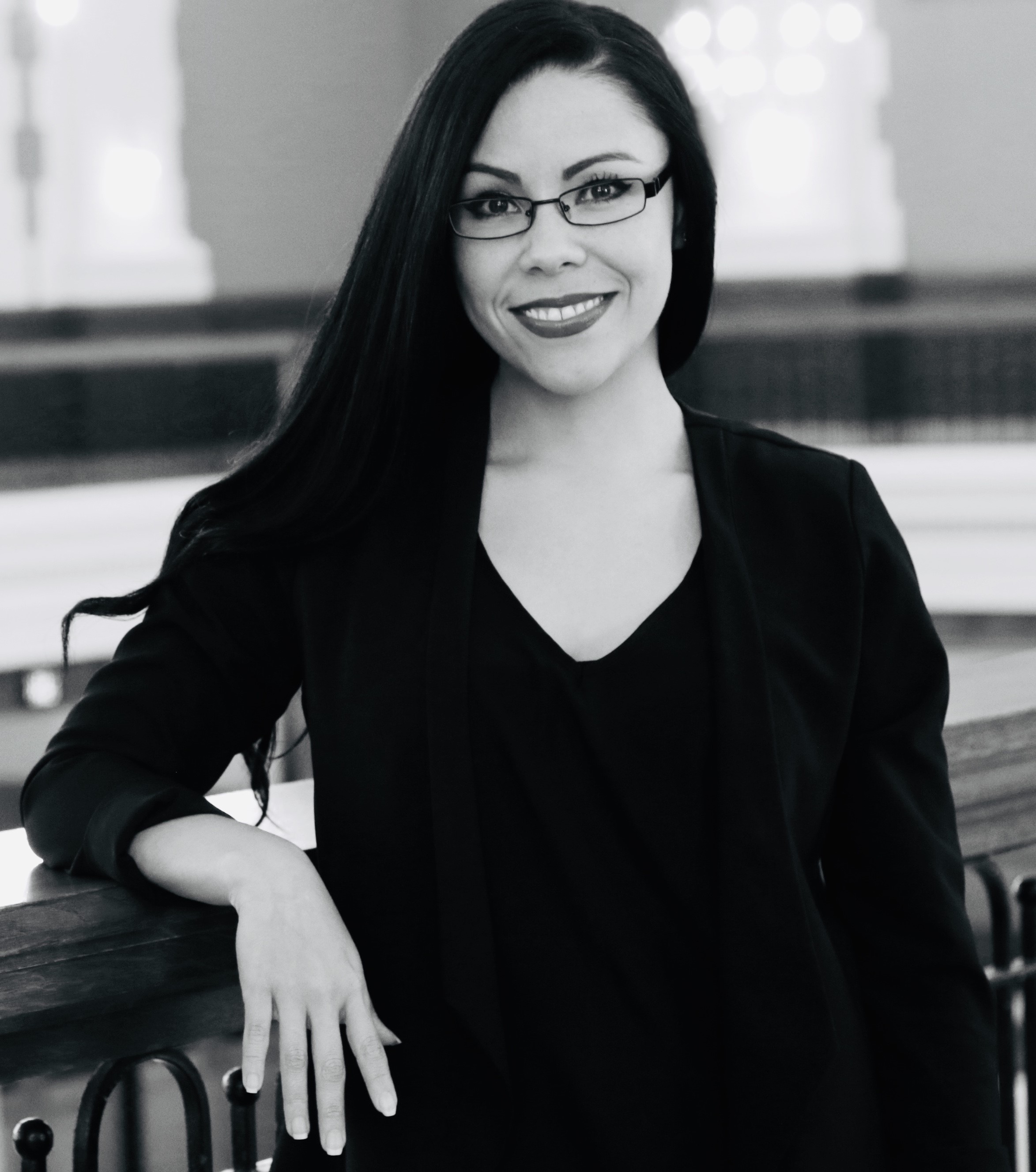 Ms. Nubia Peña is the Director for the Utah Division of Multi-cultural Affairs where their mission is to promote an inclusive climate for Utah's growing diverse community through training, outreach and youth leadership development. She was recently appointed to serve in a concurrent role as Senior Advisor on Equity and Opportunity to Governor Cox. Ms. Peña is immensely grateful for the extensive experience acquired during the past 15 years working as a community organizer, advocate, and ally for systematically marginalized populations. She has the great opportunity to facilitate dialogues amongst local and national leaders on complex topics of inclusion and racial justice working to create equitable access in services and resources for historically disenfranchised communities.
Ms. Peña also designs and implements various workshops on creating culturally relevant, and gender-specific programming, specifically when working with youth and adolescents. Ms. Peña is a proud former member of the zealous team at the Utah Juvenile Defender Attorneys where she advocated for youth rights during detention and delinquency proceedings. She is certified by the National Juvenile Defender Center as a Juvenile Training Immersion Program facilitator. In addition, Ms. Peña is a national consultant dedicated to bringing awareness to intersections of trauma and the School-to-Prison Pipeline, an epidemic that targets our most vulnerable youth by streamlining them into the juvenile justice system. She also serves as adjunct faculty at the University of Utah's S.J. Quinney College of Law.
Ms. Peña has actively sought to bring awareness to issues of violence and systemic oppression through her professional endeavors and personal faith-based initiatives. She has a decade of experience assisting survivors of domestic abuse, sexual assault, human trafficking, and violent crimes as a Law Enforcement Victim Advocate. Since 2007, Ms. Peña has served as the Training and Prevention Education Specialist at the Utah Coalition Against Sexual Assault (UCASA) where she developed trainings on Youth Advocacy for Trafficked Survivors, Social Justice in Prevention Efforts, and Sexual Harassment in the #MeToo Era. In addition, she is also the founder and director of Royalty Rising Youth Ministry, a culturally relevant and gender specific outreach initiative for systematically marginalized young adults.
Ms. Peña received her Juris Doctorate from the University of Utah S.J. Quinney College of Law in May 2016. During that year, she was selected as one of 25 law students in the nation to be recognized and highlighted for her social justice activism in the National Jurist, a leading news source in legal education. Ms. Peña was also selected as the recipient of the National Juvenile Justice Network 2019 Emerging Leader Award due to her longstanding commitment to youth rights, empowerment, and leadership development. Ms. Peña was named as one of Utah Business Magazine's 2020 40 Under 40 award recipients and recognized among the 2020 Heroes for Utah Philanthropy Day.
Nico Dato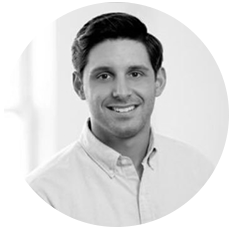 Nico Dato is the EVP of Marketing for Podium, the leading interaction management platform that enables companies with a local presence to conveniently connect at critical touchpoints and help them strengthen their business. Dato grew up in Bountiful, Utah and attended the University of Utah, where he graduated in 2013 with a degree in economics. Prior to Podium, he helped run demand generation at Teleperfomance and then managed Zane Benefits' marketing team.
After joining Podium in 2015, Dato assisted in taking the company through Y Combinator in 2016 - becoming one of the highest revenue generating companies ever to attend the accelerator. As a part of the executive team, he has also helped secure funding from IVP, Accel, GV (formerly Google Ventures) and Summit Partners. In his free time, Dato enjoys golfing and spending time with his wife, Rachel, and daughter, Penelope.
2019 - 2020 DISTINGUISHED ALUMNI
---
Sophia Dicaro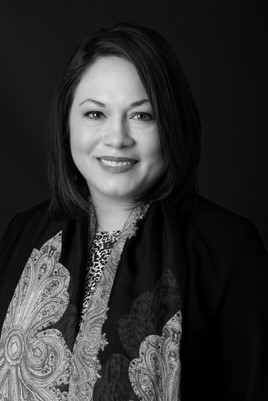 Sophia M. DiCaro is the chief compliance officer for The Cynosure Group, an investment advisory firm in Salt Lake City, Utah. Prior to joining Cynosure, DiCaro spent fifteen years with the State of Utah. In the Governor's Office of Planning and Budget, she ran the Utah State Data Center doing demographic and economic analyses and was later responsible for having oversight of more than $200 million across five state agencies as a lead budget and policy analyst.
During her time in the budget office, she coordinated the compilation of several publications including the Economic Report to the Governor, and the Governor's Budget Recommendation books.
DiCaro then served in the Governor's Office of Economic Development, first as finance director, and later as deputy director and chief operating officer overseeing finance, compliance, contract management, federal funds management, technology services, human resources, and policy and legislative affairs. Various programs included Corporate Recruitment and Business Services, Business Outreach and International Trade, and Tourism, Film and Global Branding.
After working under four gubernatorial administrations in various senior roles, DiCaro served a term in the Utah State House of Representatives, representing northern West Valley City in the Utah State Legislature. In one term, she was successful in getting six pieces of meaningful legislation enacted and was recognized as a friend of the taxpayer, as well as a champion for the business community.
DiCaro now serves as a commissioner for the Utah Alcoholic Beverage Control Commission, as well as a trustee for Primary Children's Hospital. She also serves on the advisory boards of the Kem C. Gardner Policy Institute at the University of Utah, as well as the Utah Women's Leadership Institute, and was recognized by Utah Business Magazine as one of Utah's 30 Women to Watch.
DiCaro received a bachelor's in political science with an emphasis on East Asia, Japanese and international relations, as well as a master's in public administration, both at the University of Utah, where she briefly taught as an adjunct instructor. She also holds an Investment Adviser Certified Compliance Professional (IACCP®) designation.

Peter Mouskondis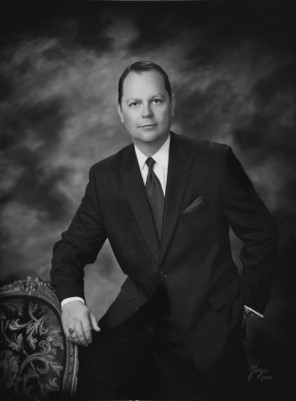 Peter Mouskondis is the Owner and Co-CEO of Nicholas & Company. Peter graduated from University of Utah with a B.A. in Economics & Family and Consumer Studies, with a minor in Greek.
Prior to that, Peter began his career at Nicholas & Company at 12 years old. He worked his way through nearly every department in the organization: Distributor Sales Representative '94-'97, District Sales Manager '97-'99, National Account Representative and Purchasing Category Manager '00, Operations and Transportation '01-'02, President '03 – present.
Distinguished honors and positions include Westminster College Foundation Board Member, IFDA Board Member, Independent Marketing Alliance Board Member, Markon Board Member, DMA Board Member, Women's Foodservice Forum Board Member and a Member of Young President's Organization (YPO). Peter also sits on the Boards of the Governor's Office of Economic Development, the Utah Sports Commission and The Alta Club.
Peter was honored with a Living Legacy Award by the Boys & Girls Club, as well as being named a "Trailblazer" and one of the "40 Under 40" by Utah Business magazine. Peter was also the recipient of the Utah Valley University's Kirk Englehardt Ethics Award.
Harris H. Simmons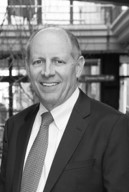 Harris H. Simmons is the chairman and chief executive officer of Zions Bancorporation, a $70 billion (assets) bank holding company that operates approximately 435 full-service banking offices throughout 11 western states.
A native of Salt Lake City, Simmons first worked for Zions in 1970 and has served in a variety of positions with Zions First National Bank and Zions Bancorporation in his more than 40 years with the organization. His positions have included serving as chief financial officer for Zions Bancorporation for five years, and president from 1986 to 2014. Mr. Simmons became CEO of Zions Bancorporation in 1990. In April 2002, Simmons added the role of chairman to his duties.
Simmons received a bachelor's degree in economics from the University of Utah in 1977, and a Master's in Business Administration (MBA) degree from Harvard Business School in 1980.
Active in community and industry affairs, Simmons has served as chairman or president of Utah Symphony, Pioneer Theatre Company, Utah Foundation, and Economic Development Corporation of Utah. He is chairman of the Board of Regents of the Utah System of Higher Education. He is president of Shelter the Homeless, Inc., and serves on the board of Utah Youth Village. He also serves on the board of directors for National Life Group (Vermont) and O.C. Tanner Company. He is past chairman of the American Bankers Association and is a member of the Bank Policy Institute. Mr. Simmons was named Banker of the Year by American Banker magazine in 2018.

Harris Simmons and his wife, Amanda Pahnke Simmons, are the parents of four children.
Rick Haskell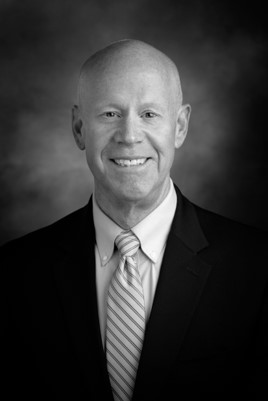 Richard Haskell is an Associate Professor of Finance in the Bill & Vieve Gore School of Business, having come to the college after a fulfilling career in finance and investments, and earning Masters and Doctoral degrees in Economics at the University of Utah. His research is centered around asset valuation models and methods, and the effects of capital intensity on labor markets. He teaches higher order finance courses to seniors and graduate students in the Gore School of Business, maintains a teaching appointment in the University of Utah's Department of Economics, and is the Managing Director of The University Valuation Group, a student-led valuation consultancy.
Haskell and his wife of forty years, Leslie Jensen Haskell, raised four children whom the adore and today enjoy a growing family of grandchildren, daughters and sons. When not with his family or students Haskell can be found in his workshop, garden, or hiking in the mountains.
Julie Burton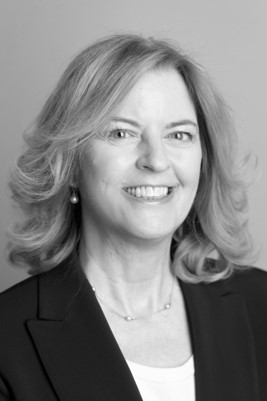 Julie Burton is President of the Women's Media Center, a feminist organization co-founded by Jane Fonda, Robin Morgan, and Gloria Steinem that works to make women visible and powerful in media. As President of WMC, Burton leads its advocacy, online and on-air journalism, research, and leadership initiatives to empower women as equal players in media and society. She is widely quoted as an activist and leader in media and speaks on women's representation issues at forums in the U.S. and globally.

She established the WMC Media Lab and is the creator of a wide array of WMC's signature reports and research programs including the widely-referenced Women's Media Center Status of Women in US Media report. She is also co-executive producer of the award-winning Women's Media Center Live with Robin Morgan podcast and syndicated radio program, and she oversees WMC's online and on-air journalism channels, including: WMC Features, WMC Women Under Siege, WMC FBomb, WMC Speech Project, as well as WMC SheSource, WMC Progressive Women's Voices, and the Women's Media Awards — an annual celebration of champions for women in media.

For more than a decade, Burton was on the frontlines of the women's movement as the youngest CEO of a national pro-choice political action committee, Voters For Choice. She was the Founding Executive Director of Choice USA (now called URGE — Unite for Reproductive & Gender Equity), and she has worked to advance opportunities for women at leading advocacy organizations, including People For the American Way, Project Kid Smart, and the National Women's Law Center

Throughout her career, she has gained public and media visibility, built grassroots enthusiasm, and raised money for movements for social change by involving artists in high-profile events. She organized a series of high profile Concerts for Choice featuring volunteer performances by major artists like Pearl Jam, Bonnie Raitt, Keb'Mo', Melissa Etheridge, Neil Young and Crazy Horse, Indigo Girls, Phish, and others. Later, she produced a CD with Sony Music — Mary Had A Little Amp — featuring songs by Madonna, Maroon 5, Dixie Chicks, R.E.M., Graham Nash and others to raise visibility for preschool education. And for the G-20 Summit in Pittsburgh, she established a full-service G-20 Media Center for the environmental community and created a climate change event for international diplomats and environmental leaders at the Andy Warhol Museum with the producer of New Orleans Jazz Fest and featuring artists impacted by Hurricane Katrina.

Early in her career, she was a recipient of the Women's Information Network's "Young Woman of Achievement Award" and was named "A Rising Star" by Campaigns and Elections Magazine. She is the recipient of a Wikimedia Distinguished Service Award and has been named one of Women's eNews 21 Leaders for the 21st Century. A former Commissioner on the San Francisco Commission on the Status of Women, she has served on the Advisory Board of Women@Paley at the Paley Center for Media, the Feministing Advisory Council, the National Advisory Committee of the Institute For Women's Policy Research Status of Women in the States, the Women's Leadership Board of the Harvard Kennedy School Women and Public Policy Program, the Lillian Lodge Kopenhaver Center on the Advancement of Women in Communication, the Newseum Power Shift Advisory Board, and is a Trustee of the Stewart R. Mott Foundation.
---
2018 DISTINGUISHED ALUMNI
Ellis R. Ivory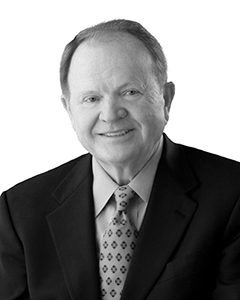 In 1964, after his graduation from the University of Utah, Ellis R. Ivory started out in the real estate business. Three years later, Ivory and his brother-inlaw, Roger Boyer, formed Ivory and Boyer Company, the original developer of the Bloomington project, south of St. George, Utah.
During the 70's, Ivory prospered in the residential lot business as Ivory and Company, developing 400 subdivisions throughout Utah. Then came 1983, a rough economic time of tough career-altering decisions for Ivory. Before then, Ivory and Company sold all of its Bloomington lots to homebuilders. However, with interest rates hitting the roof at 18%, builders were going broke and unfinished homes were being abandoned. Ivory had never wanted to be a homebuilder, but he felt he had no choice but to salvage the subdivisions. In 1983, he built 30 homes.
Five short years of unfailing long days later, Ivory Homes was the number one homebuilder in Utah, a rank the company has maintained for the past 18 years. In 2000, Ivory sold the business to his son, Clark, who continues to build the Ivory legacy, a legacy that this has surpassed the completion of the company's ten thousandth home.
Ivory has served as chairman of the Board of the Deseret News Publishing Company; Vice Chairman of the Newspaper Agency Corporation; and is currently Executive Director and Chairman of the Board of Trustees of This is the Place Heritage Park.
He and his wife, Katie, have seven children and 21 grandchildren.
Jeffrey K. Scott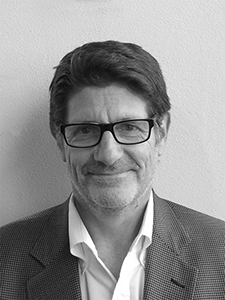 Jeffrey K. Scott is currently President/Director of Scott Machinery Company and Intermountain Bobcat in Salt Lake City. Prior to that, he was employed with the American Express Company in sales, marketing and management roles in several operating divisions, in Salt Lake City, San Francisco, and Sydney, Australia. Scott also has business experience in the travel and tourism, financial services IT and plastics industries.
Scott has served in Leadership roles in many civic and professional organizations, including; Board Member, Rocky Mountain Region- AED Associated Equipment Distributors, past President of the of AED Utah chapter, Chair of the College of Social and Behavioral Science Advisory Board and currently as a member of the University of Utah's National Advisory Council.
He is also a past member of the Salt Lake Community College Foundation, Utah Big Brothers Big Sisters, Utah Crimson Club. In addition, he is a founding Board member for the Utah Bicycle Coalition and is a United Way Leadership Circle member.
Scott has a Bachelor of Arts degree from the University of Utah, and holds a masters in business administration from Thunderbird School of Global Management. Active as a sports enthusiast, Nordic skier and Bicycle racer, Scott spends his free time with his sons and his wife Sarah Shepard Scott.
Jody K. Olsen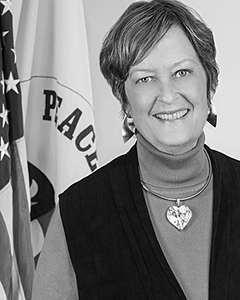 Jody K. Olsen is the 20th Director of the Peace Corps.
Born in Utah, Olsen moved to Maryland in 1959 after her father, David King, was elected to Congress. She attended Walter Johnson High School in Bethesda, graduating in 1961 before returning to her native state to study at the University of Utah. She earned a B.S. in sociology and a teaching certificate in 1965. Olsen later earned a master's in social work (1972) and a Ph.D. (1979) from the University of Maryland.
After graduating from Utah, Olsen and her thenhusband, Robert Olsen, left for Tunisia as Peace Corps volunteers, where she taught English during her two-year stint. After earning her master's degree, Olsen in 1974 was named director of the University of Maryland Center on Aging.
Olsen returned to the Peace Corps, this time as the country director for Togo, in 1979. In 1981, she was named regional director for North Africa, the Near East, Asia and the Pacific, holding that post until 1984. Olsen left the Peace Corps again, this time to become vice president of the student exchange group Youth for Understanding. But in 1989, Olsen was back at the Peace Corps, this time as its chief of staff.
In 1992, Olsen was named executive director for the Council for International Exchange of Scholars (CIES) and managed the Fulbright Senior Scholar Program, which facilitated college faculty exchanges. She left CIES in 1997 to become senior vice president of the Academy for Educational Development, a development consultancy.
Olsen in 2002 was named deputy director of the Peace Corps, holding that position until the early days of the Obama administration, and served briefly as acting director in 2006 and again in 2009. She also served for a time as acting country director for Kazakhstan. Olsen was visiting professor at the University of Maryland School of Social Work in Baltimore 2010-2018. She also was director of the Center for Global Education Initiatives and spent several summers heading research projects in Malawi, El Salvador, and India.
Olsen has two adult children, David and Kirsten.
Senator Luz Escamilla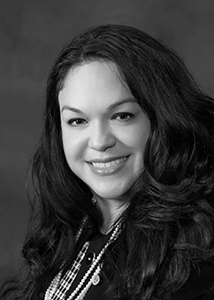 Senator Luz Escamilla holds a Bachelor of Science degree in Business Marketing and a Master's degree in Public Administration from the University of Utah.
In 2008, Luz was elected to the Utah State Senate representing District 1 (west side of Salt Lake City and parts of West Valley City), becoming the first Latina elected in the Utah State Senate and the first immigrant elected in the Utah State Legislature. In 2012, and again in 2016, she was reelected to the Utah State Senate. Senator Escamilla serves in the Senate leadership team as the Senate Assistant Minority Whip.
In 2005, she was appointed by Governor Jon Huntsman as the first Director for the State Office of Ethnic Affairs. In this position, she oversaw the Directors of Asian, Black, Hispanic/Latino and Pacific Islander Affairs. She currently works as Vice President for Zions Bank in the Community Development Group representing Zions Bank in community and business relationships across the states of Utah and Idaho. At Zions Bank, she has worked as Director for the Business Resource Center, as well as the Hispanic/Latino Market Manager.
Senator Escamilla is committed to finding equity and justice for all people and has served in many capacities in different boards of nonprofit organizations and other agencies. She currently serves on the boards of Girls Scouts of Utah, Guadalupe Schools, Kingsbury Hall, Primary Children's Medical Center, and the College of Social and Behavioral Science Advisory Board for the University of Utah. She serves in the Health and Human Services appropriations and standing committees as well as the Law Enforcement and Criminal Justice committees. She has focused her legislative work on health-related, public safety, and veteran's affairs issues.
She currently lives in the west side of Salt Lake City with her husband Juan Carlos Escamilla and their children.
---
2017 Distinguished Alumni
---
Marsha Gilford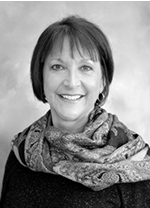 Marsha Gilford is Southwest Regional Director of Corporate Affairs for the Kroger Company. Prior to that, she was Vice President of Public Affairs at Smith's for 20 years and oversaw government affairs, media relations, philanthropy and community relations for 139 Smith's store communities throughout a seven-state area.
Marsha has served on numerous nonprofit and trade association boards throughout the west, currently serving on Three Square Food Bank (Las Vegas), Salt Lake Area Chamber, New Mexico Retail Association and Nevada Retail Association boards. She has also been recognized as one of 200 Top Women in Grocery by Progressive Grocer Magazine, Utah Business Magazine's "30 Women to Watch", and honored as Salt Lake Area Chamber of Commerce Pathfinder.
In addition to her career at Smith's, Marsha's background includes television advertising sales and marketing. She is originally from Ohio and moved to Salt Lake City to attend the University of Utah, where she graduated with degrees in Anthropology and Psychology. She is married to Gordon LaFleur (retired secondary school educator) and mother of two wonderful adult children who live on opposite coasts—Seattle and New York City.
Garth Jones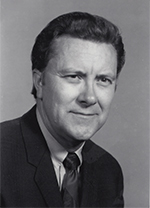 Dr. Garth Jones has devoted nearly his entire career of some five decades as a practitioner- academe in the area of public policy and international development. He has spent considerable time in the Pacific Basin, Southeast Asia, South Asia, and East Asia. For over twenty-five years Garth was privileged to call the state of Alaska his home. He was the founding Dean of the College of Business and Public Policy at the University of Alaska at Anchorage, working closely with the municipality of Anchorage on management and budget issues, and serving as a member of the Board of Directors of the Alaska Council of World Affairs.
Garth has held positions on several university faculties in the United States, including Brigham Young University, University of Southern California, and the University of Alaska at Anchorage. Outside of the United States, Garth held faculty positions at University of Gadjah Mada in Jogjakarta, Indonesia, the University of Punjab in Lahore, Pakistan, and the National Chengchi University in Mucha, Taipei, Taiwan, where he was a Senior Fulbright Scholar. He was a visiting fellow at the Academia Sinica in Taipei, Taiwan, and Senior Scholar at the East-West Center, Honolulu, Hawaii.
Garth has held assignments with the U.S. Office of Island Affairs, Department of Interior, U.S. Agency for International Development, U.S. Department of State, World Bank, Ford Foundation, and the United Nations. He has made consultation trips to Central America, English Caribbean, Iran, and East and West Africa.
Sean Slatter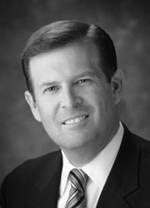 Sean Slatter is internationally recognized as a leading expert in government business. For over two decades, Sean has consulted with 43 of the top 50 Fortune 500 companies. His list of clients includes Lockheed, Boeing, IBM, Raytheon, and General Dynamics.
Sean started his career as a consultant while still in college. Over the next twenty years, he grew his consulting practice to a global enterprise of fifty offices and 1300 employees in seven countries. During this period, Sean also acquired six of the most prestigious consulting firms in the industry.
Sean is a subject matter expert in defense installations and BRAC issues. He has worked with military installations during every round of BRAC dating back to 1993. He has worked with states, counties, and municipalities to protect installations from closure. He has also provided business development strategy for installations to capture new workload.
It is Sean's objective to grow his companies to over a billion dollars in annual revenue in the next five years. He has a passion for building non-profit organizations, and volunteers his time in support of numerous human services, civic, and arts organizations.
Caroleen Williams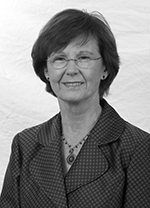 For more than 20 years, Caroleen Williams held senior positions in the United States Senate and House of Representatives, including that of chief of staff of congressional committees. She also served as a Foreign Service Officer with the Department of State, earning a Superior Honor Award and a Secretary's Commendation for Outstanding Service.
After moving to San Diego, California, Caroleen directed government and media relations for high-tech companies, including the San Diego Supercomputer Center, Booz Allen & Hamilton, General Electric, and, most recently, Quasar Federal Systems.
Caroleen has also often represented the U.S. government on short- and long-term assignments with the Organization of Security & Cooperation in Europe (OSCE) in former Communist countries, establishing non-government organizations (NGOs), political parties and independent media groups. In 2010, she was sent by Freedom House to Egypt where for three months she worked with political activists from Egypt, Tunis and Algeria, helping them develop election monitoring programs in their countries. She is the author of a publication, "How to Influence Public Policy," published with funding by the U.S. Agency for International Development (USAID) for use by non-government organizations in developing countries. Caroleen earned a B.S. degree from the University of Utah and a M.A. degree from Stanford University.
Stephen and Cynthia Clinger
Stephen Clinger attended the University of Utah for three years. A business man, he was then co-founder and owner of Pardner's Restaurant for 22 years.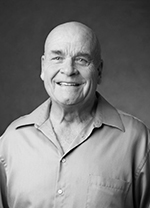 Stephen and Cynthia were married in 1990 and both became real estate agents when they sold Pardner's in 2001. Cindy focused on residential properties, while Steve concentrated on ranches and investment properties.
Steve and Cindy are both devoted University of Utah football fans. They have had a life-long love of boating, skiing Utah's deep powder, spending time at their ranch with their horses and horse packing in the high Unita's. They have now traded boating for cruising and horse packing for regular camping out of the back of their truck. They love to travel together and enjoy meeting all kinds of people. Between them, they have 8 children, 15 grandchildren, and 5 great grandchildren.
---
2016 Distinguished Alumni
---
Dr. Colleen Cluff Caputo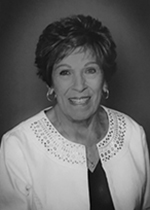 Dr. Colleen Cluff Caputo, born and raised in Salt Lake City, is the youngest in a family of four children with two brothers and one sister. She attended the University of Utah and pursued a degree in home economics education. During her undergraduate years at the university, she was a member of the Alpha Chi Omega sorority, serving as president of the sorority during her senior year. Colleen received an assistantship at Iowa State University to work on a masters degree in home economics. With her children ages four and seven, she traveled to Ames, Iowa, where she obtained her masters degree. She then completed a Ph.D. in 1975. Colleen joined the faculty in the Department of Family and Consumer Studies at the University of Utah in 1976 and was very active in the evolution of the interdisciplinary program in the department, becoming its chair in the spring of 1984. She created the Colleen Cluff Caputo Scholarship in the Department of Family and Consumer Studies in 2004.
Matthew J. Eyring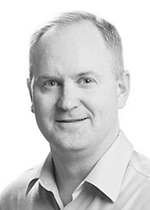 As Chief Strategy and Innovation Officer at Vivint Inc., Matt oversees the Vivint Innovation Center and leads the company's strategy and growth initiatives for the smart home. Before joining Vivint, he was the managing partner of Innosight, a global strategy and innovation consulting firm. Matt led worldwide strategy and operations at the firm, as well as the healthcare and emerging markets practices. He joined Innosight as a partner an co-owner in 2001, and was critical in helping the firm grow to its current leadership position. He also currently serves on the board of VirginPulse, part of the UK-based Virgin Group and as a member of the National Presidential Advisory Board of Utah Valley University. He is the co-author of several Harvard Business Review articles. Matt has a bachelor's degree in economics from the University of Utah and an MBA from the Harvard Business School.
Jesselie B. Anderson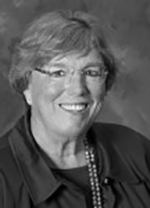 After being appointed in 2013, Jesselie Anderson currently serves on the Utah Systems of Higher Education's board of Regents. She has served as Chair of Salt Lake Community College Board of Trustees and a member of Westminster College Board of Trustees. She is active in community affairs, currently serving on the governing boards of Education First, Olene S. Walker Institute of Politics and Public Service at Weber State University, Success in Education Foundation, University of Utah Hospital and National Advisory Council, Utah Symphony/Utah Opera, and the Waterford School. She is employed by the Barlow Corporation. She received a B.A. in Political Science from the University of Utah. She and her husband, Scott, have three children and four grandchildren.
Eugene K. Andreasen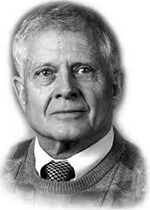 Eugene (U of U, B.A. 1948, psychology) is a retired insurance consultant for Prudential Life Insurance. While at the U, he was affiliated with Pi Kappa Alpha Fraternity and was a member of ROTC. After serving in the Korean conflict he joined Prudential's west coast headquarters, where he spent his entire career. Gene is a lifelong member of the Sierra Club. Until recently, he hiked through southern Utah and the Grand Canyon annually. He remains supportive of environmental organizations throughout the west, is a regular contributor to the Democratic Party, both nationally and locally, and has traveled extensively throughout the world. Over the course of his career, Gene invested his money well. Over the past four years he has created a $1 million charitable remained trust for the College of Social and Behavioral Science, which will create an endowment for scholarships in the college.
Paul D. Slack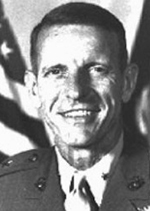 Mr. Slack joined Iomega Corporation in June of 1986 after retiring from the U.S. Marine Corps as a Brigadier General. While on active duty in the Marine Corps, he served in a variety of staff and command positions. He commanded both the 5th and 9th Marine Expeditionary Brigades, served as Military Assistant to the Vice President of the United States and concluded his career as the Officer responsible for the Automation of Command Control Systems in the Marine Corps. He was active in the Utah Manufacturers Association and served on the Governor's Utah Partnership for the Educational and Economic Development Commitee, as well as the Governor's Information Technology Development Task Force. He was awarded the Ogden Chamber Western Show Award for support of partners in education. Mr. Slack served on the 2002 Board of Directors of the Armed Forces Communications and Electronic Association, as a Trustee for the Utah Information technologies Association, as a member of the Advisory Council for Saint Joseph High at St. Mary's Church, on the board of Ogden Chamber of Commerce, on the Board of Weber State's College of Business, and on the Board of National Ability Center. Many years ago, he created a scholarship in the College of Social and Behavioral Science in honor of his friend, Rich Brewer.
---
2015 Distinguished Alumni
Brian Haslam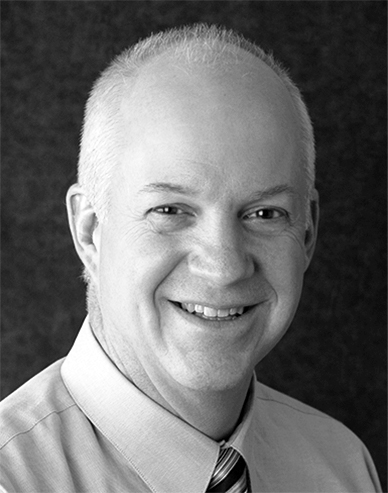 Brian Haslam earned his bachelor's degree from Geography in 1986, followed by his master's degree from Geography with a GIS emphasis in 1990 from the University of Utah.
In 1986, he established Azteca Systems, Inc. to provide mapping update services for the US Forest Service Geometronics national mapping center located in Salt Lake City, Utah. From 1988 to 1994, Haslam was the Director of the DIGIT Lab at the University of Utah, and from 1990-1994, he taught for the geography department as an associate instructor. In 1991, he developed for Salt Lake City Public Utilities the first interface between ESRI GIS software and a computer maintenance management system.
In 1996, Haslam created and marketed Cityworks Public Asset Management Suite, a software that pioneered the GIS-centric paradigm and approach for asset management, permits and licensing for local governments, municipalities, public works and utilities.
Cityworks has been successfully adopted by over 500 licensed organizations all over North America and internationally.
Renee Morita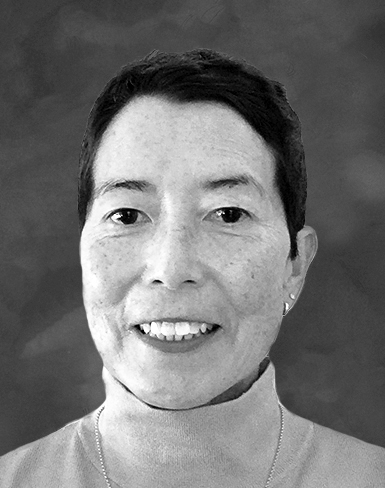 Renee Morita received a degree in Political Science and a graduate degree in Public Administration, with an emphasis in Human Resources and Labor Relations from the University of Utah. While attending college, Morita completed several Hinckley Institute of Politics internships at the American Educational Research Association (Washington, D.C.); the League of Women Voters (Salt Lake City); and the Winterim Symposium (Washington, D.C.).
Morita was an adjunct professor and taught human resources workshops and courses for the college. In addition, she has held several human resources management positions within the private, public and nonprofit sectors including the Utah State Administrative Office of the Courts, Hercules Aerospace, Intermountain Health Care and Fidelity Investments, where she was the Western Regional Human Resources Director for Premium Services.
Rocco Siciliano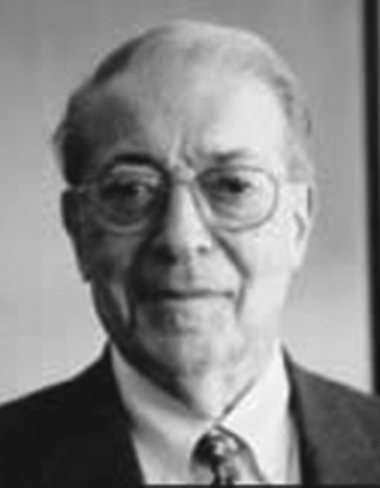 Rocco C. Siciliano is recognized nationally for his lifetime of dedicated public service, as a decorated combat infantry platoon leader in Italy with the 10th Mountain Infantry Division, and for his leadership in the corporate world. He was named to the Hall of Fame, Infantry School in Fort Benning, Georgia. In 2001, he was awarded an Honorary Doctorate at the University of Utah and was also selected, following appointment by the President, as the Chairman of the Dwight D. Eisenhower Memorial Commission in Washington, DC.
His memoir, Walking on Sand: The Story of an Immigrant Son and the Forgotten Art of Public Service, was published in 2004 by the University of Utah Press.
Together, Siciliano and his wife founded The Rocco C. and Marion S. Siciliano Forum, an uncommon opportunity for informed discussion of the major challenges facing the nation.
Rocco and Marion have five children: Loretta, A. Vincent, Fred, John C., and Maria), along with seven grandchildren and two great-grandchildren.
Paula Swaner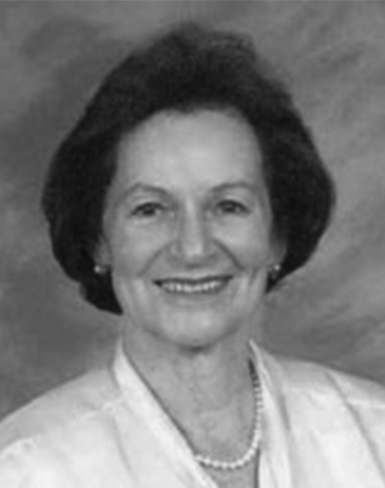 Dr. Paula Swaner has been part of Utah's psychotherapeutic community since 1963. She started her career at Granite Mental Health, followed by the District Juvenile Court where she has a continuing private practice.
Swaner received several degrees from the University of Utah, including a B.A. and M.A. in English Literature, an M.S. in Educational Psychology and a Ph.D. in Clinical Psychology. She also earned an M.A. from Pacific Graduate Institute in the Mythological Studies Program.
In 2003, Swaner established the Rocky Mountain Psychological Center. She is an emeritus faculty member for the International Psychotherapy Institute, and has worked on several projects with the Utah Psychological Association, Veterans Administration Hospital, and the National Association of Social Work, Nursing Association.
Swaner has been a life long advocate for environmental protection and preservation, and is the founding board member of the Swaner Nature Preserve, a project dedicated to her husband Leland.
---
2014 Distinguished Alumni
Rebecca Chavez-Houck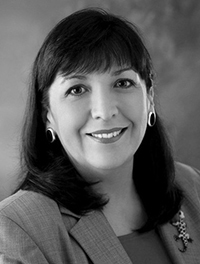 Rebecca Chavez-Houck graduated from the University of Utah in 1982 with a bachelor's degree in communication and journalism, followed by a master's in public administration in 2006. As an adjunct faculty member of the University's master of public administration program, she specializes in nonprofit administration and volunteer management.
Rebecca's professional career includes service in nonprofit organizations and in public affairs. She has worked for the Utah Public Employees' Association, Girl Scouts of Utah, Hal Gardiner Public Relations, the Natural History Museum of Utah, and Centro de la Familia de Utah. Rebecca directed community affairs at Centro de la Familia for eight years and served as interim CEO twice during that time.
Rebecca was elected to the Utah House of Representatives in 2008. She serves as Democratic Minority Assistant Whip, co-chair of the House Ethics Standing Committee, and Vice Chair of the Latino Voting and Elections Task Force of the National Hispanic Caucus of State Legislators.
In 2013, Rebecca received the Outstanding Achievement Award in Public Service from the YWCA and the Pete Suazo Political Action Award from the LGBTQ community groups of Utah. She was recognized in 2012 by the Community Foundation of Utah as one of the "Enlightened 50" individuals who make a difference in the lives of Utahns.
Rebecca and her husband Martin Houck live in Salt Lake City with their two children, Erica and Michael.
Siegfried Karsten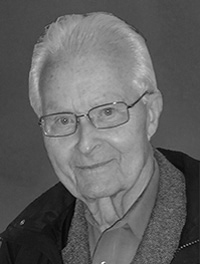 Siegfried Karsten earned three degrees from the University of Utah including a bachelor's degree in mathematics in 1958, a master's degree in economics in 1962, and a Ph.D. in 1970 in economics.
During his professional career, Siegfried worked as a systems analyst for Hercules Powder Company where he developed a computerized management information system. He also worked with the state of Utah to conduct demand and elasticity studies for the electricity and natural gas industries.
Siegfried served on a number of university faculties including the University of Utah as an adjunct professor of economics, the University of Wyoming, and the State University of West Georgia. He was a Fulbright Professor at Jilin University in Changchun, China and at Ernst-Moritz Arndt University in Greifswald, Germany.
Siegfried has written several columns on industrial policy, consumer behavior, environment and development, and China's and the Soviet Union's approaches to socialist social market economics. He is the author of Business Forecasting and Economic Cycles.
In 1999, Siegfried and his wife Ellen established a fellowship in honor of their friends, Mary and Frank Howard. The fellowship is awarded to an economics graduate student at the U. In 2002, they established the Siegfried and Ellen Karsten Endowed Foster Scholarship Program- a scholarship given to a young woman who has grown up within the foster care system.
---
2013 Distinguished Alumni
Natalie Gochnour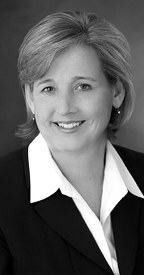 Natalie Gochnour earned both her bachelor's and master's degrees in economics in 1984 and1988 from the University of Utah.
Natalie has been an adjunct professor for CSBS for the past decade, and was recently appointed to associate dean in the David Eccles School of Business. She is tasked with planning and implementing a new public policy initiative focusing on serving Utah businesses and community leaders. She also serves as the chief economist and senior advisor to the Salt Lake Chamber of Commerce.
Natalie's experience includes a diverse mix of public service and business acumen. She has advised Utah Governors Bangerter, Leavitt, and Walker, and served as the media spokesperson for the governor's office during the 2002 Olympic Winter Games. She was also a political appointee in the George W. Bush administration and served as an associate administrator at the U.S. Environmental Protection Agency and a deputy to the secretary at the U.S. Department of Health and Human Services.
Natalie serves on numerous boards including the Salt Lake City International Airport, Utah Olympic Legacy Foundation and the Primary Children's Medical Center. She is a gubernatorial appointee to the Governor's Economic Development Council, as well as the vice-chair of Envision Utah, one of the nation's most successful quality growth partnerships.
Natalie has received several awards including the 2012 Outstanding Achievement Award for business from the YWCA in Salt Lake City, and Wasatch Women's "Wasatch Woman of the Year" award in 2008. Natalie and Chris, her husband of 28 years, live in Salt Lake City with their two children.
Vico E. Henriques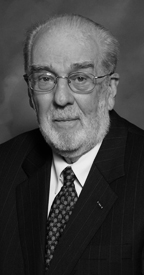 Vico E. Henriques earned a bachelor's in political science from the University of Utah in 1956 and went on to do graduate studies in public administration and mathematics. Vico's studies at the U were interrupted from 1950 to 1954 when he served in the U.S. Army where he was decorated and earned a battlefield commission during the Korean War.
Vico began his career at the National Bureau of Standards in the early days of the computer. He wrote code, designed circuits and managed operations research for a number of federal agencies. Vico's early years led to a career traveling the world encouraging the development of computer standards to allow hardware and software compatibility and to foster communication and information sharing. Vico spent 17 years as president and CEO of the Computer and Business Equipment Manufacturers Association where he oversaw the organization's efforts in creating standards, privacy and security, intellectual property, telecommunications and international trade.
Throughout his career, Vico has also taught at a number of universities including: American, George Washington, New York, Syracuse and The State University of New York. He was a member of the advisory board to the NYU Stern School of Business and is currently serving a third term on the CSBS advisory board.
Vico and his wife Pat have given significantly to the college. After a number of years providing a CSBS Honor Roll Scholarship, they endowed the scholarship and delight in getting to know the student recipients each year. For eight years, Vico volunteered as a zookeeper's aid in the Greater Ape House at the Smithsonian's National Zoo in Washington D.C.
Vico has two children and five grandchildren. He and Pat currently reside in Salt Lake but call Arlington, VA home.
---
2012 Distinguished Alumni
Kem C. Gardner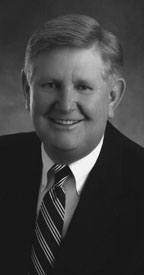 Kem C. Gardner earned a bachelor's in political science from the University of Utah in 1967 and a juris doctor from the S.J. Quinney College of Law in 1970.
Kem currently serves as chairman of The Gardner Company, a private commercial real estate company. He has worked for 38 years in real estate development, including many years as president of The Boyer Company. Kem has developed over 2500 residential lots and more than 28 million square feet of corporate office, medical buildings, retail shopping centers, life-style centers, hotels and industrial/manufacturing facilities.
Kem is a community volunteer and philanthropist. He serves on the National Advisory Committee for the University of Utah. He was chairman of the Board of Regents and currently chairs the board of trustees for Intermountain Health Care. Kem serves on the executive committee for the United Way of Salt Lake. He has served as chairman of the Salt Lake Chamber and led the Olympic Ambassadors – the fundraising arm for the 2002 Olympic Winter Games.
Kem and his wife Carolyn have given significantly to business, theater, music, student life and athletics at the University of Utah. They annually support the J.D. Williams scholarship endowment. They received the Camerata Award from the school of music and the Bravo Award from Pioneer Theater Company. Kem has also received the United Way's Compassionate Leader Award and was named the Giant in Our City by the Salt Lake Chamber this year.
Kem and Carolyn live in Salt Lake City and have seven children and 22 grandchildren.
Judge Bruce S. Jenkins
Judge Bruce S. Jenkins graduated magna cum laude in political science from the University of Utah in 1949, and went on to earn a juris doctor from the S.J. Quinney College of Law in 1952 where he wrote for the Utah Law Review.
Bruce is a United States Senior District Judge. In 1978, he was nominated as a U.S. District Judge by President Jimmy Carter and confirmed by the U.S. Senate. He became Chief Judge in 1984 and stepped aside on May 28, 1993. Under Bruce's leadership the court automated and computerized administrative, record-keeping and research functions, reorganized the clerk's office and probation department and remodeled the federal courthouse.
At age 25, Bruce became a member of the Utah State Bar and the Bar of the United States District Court, District of Utah. At age 31, he was appointed a member of the Utah State Senate and was twice re-elected. As a senator, Bruce was minority leader and later elected president.
Bruce has received numerous awards including the Utah State Bar's lifetime Service Award, the Emeritus Merit of Honor Award by the University of Utah Alumni Association and the Alumnus of the Year from the S.J. Quinney College of Law. He has authored numerous opinions, articles and commentaries on legal subjects.
Bruce married Margaret Watkins of Great Neck, New York and has four children – two boys and two girls. He is a photographer, book collector, and a student of history and language.
Leigh von der Esch
Leigh von der Esch graduated in political science from the University of Utah in 1974. Inspired by Professor J.D. Williams, she has spent most of her professional years working in public service.
Leigh is the director of the Utah Office of Tourism. Prior to her current position, she was state film commissioner for 20 years. Leigh was also the chief administrative officer for the Utah Department of Community and Economic Development, an executive director for the Salt Lake City Council and legislative assistant to a U.S. Congressman.
Leigh is a member of the National Council of State Tourism Directors and chairs the Western States Tourism Policy Council. As film commissioner, Leigh served three terms as president of the Association of Film Commissioners International directing marketing and public relations and increasing the organization's annual budget from $135,000 to over $1 million. Leigh also served nine years chairing the Sundance Film Festival Committee.
Leigh received the Crystal Vision Award for her service in the film industry. She also received the Perry D. Sorenson Communicator of the Year Award from the Utah Public Relations Society of America chapter. Leigh has served on the College of Social and Behavioral Science Advisory Board and the Young Alumni and Alumni Boards at the University of Utah. Leigh has also served on the Utah Arts Festival Board and Park City Performing Arts Center Board of Directors.
Leigh is an avid outdoors woman and golfer and has run in the Los Angeles and Long Beach marathons.
---
2011 Distinguished Alumni
Clark D. Ivory

Clark D. Ivory earned a bachelor's in political science from the University of Utah in 1988, graduating Phi Beta Kappa and magna cum laude. His academic pursuits continued at Harvard, where he earned an MBA in 1992.
Clark began working for his father, Ellis Ivory, at Ivory Homes in 1987. In 1992, he became area manager over Salt Lake and Utah counties. Over the years, Clark's responsibilities expanded, and in January 2000, he was named Chief Executive Officer. Under Clark's leadership the company has increased emphasis on building master-planned communities with substantial amenities such as parks, recreational facilities, and open space. The company has also expanded product offerings to include townhomes, condominiums, and luxury custom homes.
Clark currently serves on the University of Utah's Board of Trustees. He is co-chairman of the Real Estate Advisory Board to the David Eccles School of Business and also serves on the National Advisory Board. In 2004, Clark established the Ivory Homes Scholarship Program and has since awarded over 70 scholarships for first generation students at the University of Utah. He also chairs a new organization called U Community Leaders to improve job placement and to increase the number of internships and scholarships for undergraduate and graduate students.
Clark is an avid golfer, tennis player, and skier. He and his wife, Chris, have four daughters and one son and reside in Holladay.
Raymond S. Uno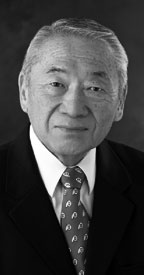 Raymond Uno earned four degrees from the University of Utah – a bachelor's in political science in 1955; a bachelor's of laws in '58; a master's of social work in '63; and a juris doctorate in '67.
Raymond, a Japanese-American, was incarcerated with his family for three years during World War II at the Heart Mountain Wyoming Concentration Camp. Incredibly, he volunteered for military service a few years later and became a special agent in the 441st Counterintelligence Corps and was honorably discharged as a Korean War Veteran.
Raymond has worked as a social worker, private practice attorney, deputy attorney, and Assistant Utah Attorney General. His years on the bench include Salt Lake City Court Judge, State Circuit Court Judge, and Third District Court Judge, State of Utah.
Raymond has volunteered for community activities and organizations for over 55 years. His U affiliations include the Friends of KUED, and the University of Utah Alumni Association. He has presided over the National Japanese American Citizens League, the Utah Citizens Committee for Civil Rights, and the Utah Minority Bar Association.
Raymond continues to lead an active life, playing basketball for the Japanese Church of Christ's team (at 80 years young) and doubles tennis. He assists his son with a restaurant and spends as much time as possible with his wife, Yoshiko, and their grandchildren.
Barbara Vance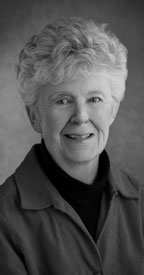 Barbara Vance earned a bachelor's in family and consumer studies from the University of Utah in 1956. She received a master's in human development from Brigham Young University in 1959 and went on to earn a Ph.D. in counseling from Stanford University.
Barbara is an emeritus professor of family sciences at BYU. During her career she focused on international family life education and geropsychology (the study of the psychology of older adults). Barbara wears several professional hats including developmental psychologist, family psychologist, instructional psychologist, and geropsychologist. She has conducted family life enrichment workshops in the Philippines, England, Scotland, Ireland, and Israel. Barbara authored 13 books and a wide variety of professional articles and research monographs.
Barbara served multiple terms on the College of Social and Behavioral Science Advisory Board. She gives generously each year to a scholarship supporting family and consumer studies students. In fact, Barbara has created a planned gift endowing the scholarship in perpetuity.
Barbara takes great joy in an active life balancing family, faith and personal pursuits. Her hobbies range from reading, playing the piano, violin, and guitar to quilting, golfing, traveling, and hiking. She climbed the Great Wall of China at the age of 70. Barbara is aunt to 99 – including four great-great nephews and nieces and resides in Provo.
2011 HONORARY ALUMNUS
---
Irwin Altman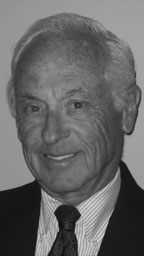 Irwin Altman earned a bachelor's from New York University in 1951. He continued to pursue his studies in psychology at the University of Maryland, where he earned a master's and a Ph.D. in 1957.
Irv came to the University of Utah in 1969 as a professor of psychology and a professor of family and consumer studies. He was recognized for contributions as a teacher and a researcher when he was awarded the U's highest faculty honor, the Rosenblatt Prize, in 1988. Irv's administrative service at the U included chairperson for the Department of Psychology, dean of the College of Social and Behavioral Science, and vice president for academic affairs.
Irv's scholarship, research, and teaching emphasize a cross-disciplinary and cross- cultural approach to understanding the social interaction and relationship between people and the physical environments of homes, communities, and public places. Irv authored or edited 20 books and authored or co-authored over 130 professional journal articles and book chapters.
Irv served for multiple terms on both the Hinckley Institute Governing Board and the College of Social and Behavioral Science Advisory Board. He, his wife Gloria, and their family have established the Irwin Altman Outstanding Psychology Faculty Award—an annual award that provides a generous stipend to an outstanding psychology professor.
Irv, 80 years young, forces Gloria to return from a second home in Arizona in early spring so that he can ski his favorite places in the Utah mountains.
---
2010 Distinguished Alumni
Robert C. Gay
Bob Gay earned a bachelor's in economics from the University of Utah in 1976. In 1982, Gay graduated from Harvard University with a Ph.D. in business economics and then taught economics at Harvard for two years as a research fellow.
In 1986, Gay went to work in private equity business working at GE Capital and then for the leveraged buyout group at Kidder Peabody. From 1989 - 2004, he served as a managing director of Bain Capital, one of the world's leading private equity firms. At Bain Capital, Gay was head of the industrial products group and led the firm's expansion into Europe.
While at Bain, Gay co-founded Unitus, a global microcredit company which has become one of the largest microcredit organizations in the world. Unitus recently received an award recognizing the organization as one of the top 45 social capital companies in the United States.
Gay resigned from Bain Capital in 2004 to serve a Mormon mission, presiding over an area that included Ghana, Sierra Leone and Liberia. Since returning, Gay has remained actively involved in poverty relief in developing countries serving as an advisory board member of the BYU Center for Economic Self-Reliance and as a board member for Ascend Alliance.
At the University of Utah, Gay is a member of the David Eccles School of Business National Advisory Board. He is also a member of the President's Leadership Council and Marriott School of Business advisory board at BYU.
Gay and his wife, Lynette, live in Florida and have seven children.
Judge J. Thomas Greene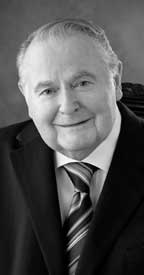 Thomas Greene earned a bachelor's in political science from the University of Utah in 1952 and a juris doctorate from the S.J. Quinney College of Law in 1955 where he participated on the Utah Law Review.
Greene practiced law for 30 years at Greene, Callister and Nebeker before being nominated by President Reagan in 1985 as a United States District Judge. He continues to serve as a senior judge 25 years later.
Greene has been an active participant in professional associations throughout his 55-year career. He has served in a number of capacities within the American Bar Association and the Utah State Bar including a four-year term on the board of governors for the former and a two-year term as president for the latter. Greene has also associated with a number of judicial committees and councils. He was named the judge of the year by the Utah State Bar in 1995 and given a distinguished service award by the Federal Bar Association in 1997.
Greene has also maintained significant activity within the community including service on the Utah Board of Regents and the Utah State Building Authority. His activities at the University of Utah have included service on both the alumni board and board of trustees for the S.J. Quinney College of Law. In 1994, the U's Emeritus Alumni Association gave Greene the Merit of Honor Award.
Greene and his wife Kay, a U graduate in education and communication, have three children and reside in Salt Lake City.
Paul Y. Hammond
Paul Hammond earned a bachelor's in political science from the University of Utah in 1949. His academic pursuits continued at Harvard where he earned both a master's in 1951 and a Ph.D. in 1953. Hammond completed his dissertation on the structure and leadership of the United States' military establishment while on a Fulbright Scholarship at the London School of Economics.
For the first 11 years of his career, Hammond was a professor at Harvard, the U.S. Naval Academy, Columbia and Yale before spending nearly three years at the Washington Center of Foreign Policy Research. He then worked for The Rand Corporation for thirteen years becoming the head of the social science department.
In 1976, Hammond accepted the Edward R. Weidlen Chair in Environmental and Public Policy Studies at the University of Pittsburgh. In 1982, he earned the rank of Distinguished Service Professor and moved to the graduate school of public and international affairs. Hammond retired in 2004 after 27 years at Pittsburgh. The distinguishing feature of his career was an ability to enrich academic research with insider perspective and knowledge obtained through carefully designed personal interviews with major and minor players.
Hammond recently completed a second term on the College of Social and Behavioral Science Advisory Board. He and his wife Merylyn, a sociology graduate at the U, returned to Salt Lake City in 2004. They have five children and seven grandchildren.
---
2009 Distinguished Alumni
Dan England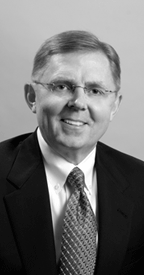 Dan England earned a bachelor's in political science in 1971 and a juris doctorate in 1974 from the University of Utah. While attending Utah he was a member of Beta Epsilon chapter of the Sigma Chi fraternity.
In 1974 Dan began a private law practice specializing in insurance litigation and transportation. In 1977 he joined C.R. England— a family owned trucking firm — as in-house legal counsel. Dan became general manager in 1982 and was promoted to chief executive officer in 1988. In 2005, he was elected chairman of the board.
C.R. England was founded in 1920 by Chester R. England who hauled milk from farms and dairies throughout Northern Utah. The company employs and contracts with over 5000 people and maintains facilities at its headquarters in Salt Lake City as well as Mira Loma, Calif., Denver, Colo., Burlington, N.J., Laredo, Texas and Burns Harbor, Ind. Under Dan's leadership, C.R. England has grown from a small trucking company to a billion-dollar transportation services provider that is the nation's largest refrigerated carrier. The company is one of Utah's largest private employers and is known for a culture of accountability and integrity that Dan and other company leaders have established over many years.
C.R. England provides significant donations of time and money to the University of Utah, Utah Food Bank, Junior Achievement, National Kidney Foundation and other organizations. Recently, the company donated a semi-truck to the Utah Food Bank to be used to transport donated food.
Dan enjoys serving at the Utah Food Bank weekly and spends several more hours each week devoted to additional community and church responsibilities. Dan is currently serving on the national advisory boards for the University of Utah and the David Eccles School of Business at the University of Utah. Previously, he served two terms on the College of Social and Behavioral Science advisory board.
Dan, his wife Jan, and the company, provide two annual CSBS Honor Roll Scholarships. ey also give generously to the David Eccles School of Business and to the Crimson Club. Dan is an avid Ute fan, travelling to one or two out of state football games each year with family members. Dan's love and support of the University is being passed on to the next generation — all four sons have earned University of Utah degrees.
Senator Bob Bennett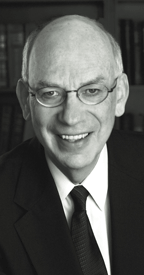 Serving his third term as a U.S. Senator, Robert F. Bennett has earned the respect of his colleagues and the reputation as a lawmaker who offers creative and common-sense solutions to issues important to both Utahns and the nation. As a member of the Republican leadership team, Bennett serves as counsel to Republican Leader Mitch McConnell, advising him on legislative strategy and policy priorities.
Bennett got his start in politics by managing his father's U.S. Senate reelection campaign in 1962. Wallace F. Bennett was a U.S. Senator from 1951 to 1974. It was this experience that would later inspire Bennett to seek public office.
Bennett used his strong leadership skills and lessons learned from working as a staffer on Capitol Hill to become a successful entrepreneur. His most notable business success was his position as chief executive officer of Franklin International Institute, now known as Franklin Covey. Under Bennett's leadership, the business grew from just four employees to more than 1,000 and was listed on the New York Stock Exchange.
In 1992, Bennett ran a successful campaign for the U.S. Senate. He now serves as a senior member of the Senate Banking Committee and a member of the distinguished Joint Economic Committee. He also serves as the ranking Republican on the Senate Rules Committee.
As a member of the Senate Appropriations Committee, Bennett works to balance fiscal discipline in government while representing the needs of Utah in the distribution of federal funds. Bennett also represents the interests of the West as the ranking Republican on the Senate Appropriations Subcommittee on Energy and Water and a member of the Senate Energy and Natural Resources Committee.
Senator Bennett graduated from the University of Utah in 1957 with a bachelor's in political science and served as the student body president. In 2005, Bennett was awarded an honorary doctorate at the University's commencement. He has been an effective advocate for the University. In the past five years, Bennett has been instrumental in securing critical funding for the Utah Museum of Natural History, the Huntsman Cancer Institute, the John A. Moran Eye Center and for energy research and high-end computer modeling.
The Bennett family has established the Robert F. Bennett Endowment within the Hinckley Institute at the University of Utah. The endowment awards scholarships to Hinckley interns serving legislative internships in Washington D.C.
---
2008 Distinguished Alumni
Parry Mead Murray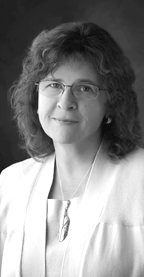 Parry Mead Murray graduated magna cum laude from the University of Utah in 1977, earning bachelor's degrees in Anthropology and Psychology. Additionally, Parry took undergraduate and graduate courses in Folklore and Media Communications with an emphasis on Documentary Photography. In 2001, she completed a master's in Museum Studies at San Francisco State University.
Parry is a third-generation grape grower in Napa Valley, Calif. The family property, known as "Mead Ranch," is 1300 acres – 590 acres are in grapes, 30 acres for home sites and roads and the rest under a conservation easement with the Napa County Land Trust. Following a devastating fire in the summer of 1981, Parry arrived to help bring in the harvest that year and stayed for another 21 years as the ranch and vineyard manager – a position she turned over to her sister Jane in 2003.
While managing the ranch, Parry became immersed in the wine industry and, through viticultural studies at the University of California Davis and field experience, took pride in producing fine Zinfandel and Cabernet Sauvignon varietals. Simultaneously, she served in a number of organizations dedicated to resource conservation, sustainable agriculture, environmental protection and land use issues.
These organizations have included the Napa Valley Grape Growers Association, the Napa River Watershed Force, both the Archer Taylor Preserve and the Planning Committees of the Napa County Land Trust and the Nanakila Institute in British Columbia. She has also been curator and co-curator of exhibits at the Napa Valley Museum and served on several museum committees.
Philanthropically, Parry is a vice president and board director of the Giles W. and Elise G. Mead Foundation where she has served since 1981. The Foundation has endowed a College of Social and Behavioral Science Honor Roll Scholarship, awarded annually to a graduate student in Anthropology. She was recently nominated to the board of the Native American Scholarship Fund in Albuquerque where she now resides with her family and looks forward to many years helping to broaden educational opportunities for Native American students pursuing graduate degrees. She states her greatest pleasure comes from a love of her family, friends, and in following her passions.
Earl S. Skidmore
Earl S. Skidmore earned a bachelor's degree from the University of Utah where he majored in Sociology and Anthropology and earned minors in Zoology and Chemistry. Earl's studies at the University were interrupted by two years of service in the U.S. Navy. Later in his career, Earl returned to higher education earning a Ph.D. in Chemistry from Stanford University.
Earl entered the University in 1942 and was a freshman member of the Assembly Committee. He played for Utah's basketball team in 1942-1943 and was active in Sigma Chi. In fact, Earl's wife, Elies, was the "Sweetheart of Sigma Chi." The two were married in 1947 following Earl's graduation.
Earl began his career working for Phillips Petroleum in Spokane, Wash. After three years, he moved to the San Francisco Bay area and eventually owned and operated four gas stations – Skid's royal Stations. In 1958, Skidmore sold the stations and began Pressure Vessel Service – a chemical company specializing in handling corrosive chemicals and creating a variety of chemical solutions. Earl devoted over 30 years to PVS and to the chemical industry, serving as president of Esbro Chemical and president of the Northern California Chemical Association.
Three examples illustrate the array of work Earl did at PVS. His company created a sanitary wash still used today to clean pre-packaged vegetables. When Boeing first constructed the 747, PVS provided a solution in which the landing gear struts were bathed. Perhaps most interesting, the company worked with NASA to improve the performance of panels on the space shuttle as it reenters the earth's atmosphere.
Earl has been a leader in professional and community associations throughout his lifetime. He was president of the board of directors for United Stations while working in the retail gas industry. He was on the board of directors of the San Carlos Chamber of Commerce and president of the San Carlos Optimist Club. Skidmore also served on the boards of three Silicon Valley electronics companies.
Earl and Elies have given scholarships to CSBS students for several years. In 2007, they created an endowment that will award CSBS Honor Roll Scholarships to several students each year in perpetuity.
---
2007 Distinguished Alumni
Betty Glad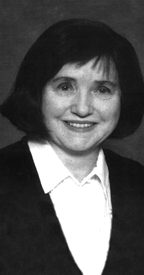 Betty Glad is the Olin D. Johnston Professor of Political Science at the University of South Carolina. She graduated magna cum laude from the University of Utah in political science. While at Utah, Glad was the first woman to chair homecoming. She is also a member of the Beehive Honor Society.
Glad went on to earn a Ph.D. in international relations from the University of Chicago. Glad has presided over the Presidency Research Group and served as vice president of the American Political Science Association. She has also been the president of the International Society for Political Psychology.
In 1997 she received the Harold Lasswell Award of the International Society for Political Psychology for a lifetime of outstanding contribution to political psychology. In 2000 the American Political Science Association recognized her contributions to the field of political science with the Frank Goodnow Award.
Glad taught at the University of Illinois from 1964-1988. While at Illinois, she had visiting appointments at New York University, the Brookings Institution and Purdue. Glad joined the political science department at the University of South Carolina in 1989 and teaches courses on the U.S. presidency, foreign policy making process and qualitative methods.
A prolific author and editor, Glad's books include Striking First: The Preventive War Doctrine and the Reshaping of U.S. Foreign Policy (co-editor and contributor); The Russian Transformation: Political, Sociological and Psychological Aspects (co-editor and contributor); Jimmy Carter: In Search of the Great White House; Charles Evans Hughes and The Illusions of Innocence; and Key Pittman: The Tragedy of a Senate Insider. Recent articles include analyses of the leadership styles of six American presidents, Mikhail Gorbachev, Boris Yeltsin, Wilhelm deKlerk and Nelson Mandela.
J.D. Williams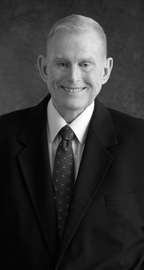 J.D. Williams earned a bachelor's degree from Stanford in political science and went on to Harvard where he earned a master's in public administration and a Ph.D. in political science and economics. Professor Williams began his career at the University of Utah in political science in September, 1952. He was the first president of the Model United Nations, the founding director of the Bureau of Community Development, and the founding director of the Hinckley Institute of Politics.
J.D.'s most important forum at the University during his forty years was the classroom. There, hundreds of students would catch fire with the love of liberty, equality and the politics of democracy. One student said, "I studied for a teacher at East High out of fear. I studied for J.D. out of love."
Many of J.D.'s lectures were legendary and garnered significant attention. He presented the 48th annual Reynolds Lecture titled "The Miracle at Philadelphia" in 1986 and delivered a three-lecture series on the bicentennial of the Bill of Rights in 1989. J.D. received both the College of Social and Behavioral Science Superior Teaching Award and the University's Distinguished Teaching Award in 1983.
J.D. received the B'nai B'rith Award in 1963 for promoting human brotherhood. The Utah Bar Association gave him the Liberty Bell Award in 1963 for his contributions to a free society under law. The Utah Library Association presented him with a Certificate of Merit for his defense of freedom of speech and the press in April 1992.
For a lifetime of serving American democracy and inspiring 15,000 students over forty years, the University of Utah gave J.D. two of its highest honors, the Joseph Rosenblatt Prize for Excellence in 1992 and an honorary doctor of laws in May 1996.
J.D. retired in June, 1992, loving his students, the University of Utah and the blessings of freedom.
---
2006 Distinguished Alumni
Afesa Adams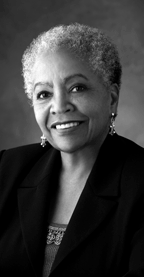 Afesa Adams received a B.A. in Psychology from Weber State University and an M.S. and Ph.D. in Psychology from The University of Utah. She has held faculty and administrative positions at the University of Florida, The University of Utah, and the University of North Florida. Currently she is Senior Research Associate for the Florida Institute of Education and Emeritus Professor of Psychology at the University of North Florida.
Here at the U of U, Dr. Adams is known as an inspirational educator and leader. She helped pioneer the transition of Home Economics to the contemporary Family and Consumer Studies Department. As Associate Vice President for Academic Affairs, she initiated the Martin Luther King, Jr. and Days of Remembrance activities. She was at the forefront in establishing the Math, Engineering and Science Achievement (MESA) consortium whose purpose is to increase the number of under-represented women and minorities in those fields. She is active in community affairs and holds leadership positions on the governing boards of many nonprofit organizations.
Don Lewon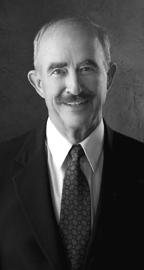 Don Lewon has been an exemplary leader in and supporter of the University, the College, and the community. He received a B.S. in Geography from The University of Utah. He is President of Utah Metal Works and has served as president of his industry's national council. Among his civic contributions are his longterm participation on the board of trustees for Wasatch Academy, also his alma mater, and his support of the Ronald McDonald House and the United Way. He has served many terms on the vestry of St. Mark's Episcopal Cathedral. In 2002 he was named "Father of the Year" by the Utah Diabetes Association.
Here at the U of U, Mr. Lewon has been a supporter of the Sam Rich Scholars in Global Affairs program and the Middle Eastern Lecture Series. A founding member of the College of Social and Behavioral Science Advisory Board, Mr. Lewon served on the Board for ten years and as the chair from 1998 to 2000. Each year, he and his wife generously support four Honor Roll Scholarships in the College.
2006 Exemplary Alumna
---
Ann P. Maughan
Ann P. Maughan has lived in quiet and compassionate service of others throughout her life. In 1930 she graduated from The University of Utah with a B.S. in Home Economics, now Family and Consumer Studies. Following graduation, she worked as a demonstration agent for a public utilities company. She married and had a daughter and son. She has been a widow for many years. Her son died at age twenty-six, leaving behind a wife and two children; Mrs. Maughan has played an active role in their lives. She is known by many as a loving mother, grandmother, and great-grandmother.
Mrs. Maughan says she has always felt drawn to those "who are shy, afraid, discouraged, and in need of a spirit to lift them." She has assisted in countless fundraising drives for the Cancer Society, Primary Children's Hospital, and other organizations. A scholarship was established in her name in the Family and Consumer Studies Department in the early nineties. In October she will turn one hundred years old.
---
2005 Distinguished Alumni
Samuel Grover Rich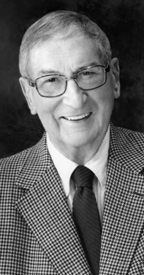 Sam Rich received his B.A. degree in political science from The University of Utah and his M.A. and Ph.D. degrees in Political Science from Stanford University. A well-beloved teacher and colleague, he served on The University of Utah Political Science Department's faculty for thirty-one years and has been internationally recognized for his research and teaching in foreign policy and international security. Professor Rich was the founder and driving spirit behind The University of Utah's international relations major and certificate programs.
In addition to his contributions to the University, Sam Rich is also devoted to civic and social service. He has served on the board of Rowland Hall-St. Marks School and the Art Barn Board, and as president of the Salt Lake City Committee on Foreign Relations, president of the Inter-American Council of Utah, and president of the Utah Association for the United Nations. He currently serves on the College of Social and Behavioral Science Advisory Board.
D. Brent Scott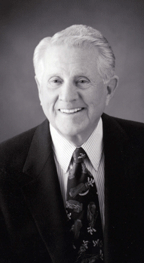 D. Brent Scott has displayed remarkable leadership throughout his life. After a short stint in the U.S. Navy from 1945-46, Mr. Scott earned his B.S. in psychology from The University of Utah. He is founder of Scott Machinery Company where he served as its president for many years. Among his civic contributions are his former positions as chair of the Multiple Sclerosis Society of Utah, member of the Board of Governors of the Salt Lake Area Chamber of Commerce, and member of the Utah House of Representatives.
Here at the U of U, Mr. Scott is a member of the National Advisory Council, has served as president of the Alumni Association, and as member of the Institutional Council. He played the lead role in forming the College of Social and Behavioral Science's Advisory Board and served as its founding chair. He and his wife have been generous in supporting many University programs, including our own College's Honor Roll Scholarship.
Joan Wasson Smith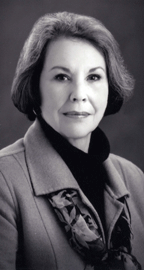 Joan Wasson Smith has worked for peace and justice, and against bias, bigotry, and racism in Utah. She received a B.A. in sociology with a concentration in political science from The University of Utah and a M.S.W. and D.S.W. from The University of Utah Graduate School of Social Work. Professionally, she worked in private practice as a licensed psychotherapist until she accepted the position of Executive Director of the National Conference for Community and Justice, Utah Region, from which she recently retired.
Dr. Smith has tirelessly served on community boards, including: the Salt Lake YWCA, Valley Mental Health, Women Concerned About Nuclear War, Utahns United Against the Nuclear Arms Race, and many more. She has traveled all over the world promoting peace and non-violence. Dr. Smith has remained active with The University of Utah by working with students in field education and by visiting as guest speaker on issues related to diversity and advocacy.
---
2004 Distinguished Alumni
Edward R. Christensen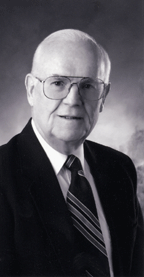 Edward R. Christensen has achieved wide intellectual accomplishments in a variety of academic and professional fields and is devoted to civic and social ser vice. He graduated from the University of Utah in 1948 with a B.S. in Chemistry and an M.S. in Chemistry in 1949. During his career as a research chemist with Texaco, Inc., Mr. Christensen earned an M.S. in Industrial Administration from Union College.
After retiring in 1985, Mr. Christensen worked for Albany Savings Bank. He and his late wife returned to Utah in 1991 where both became docents for the Utah Museum of Natural History. This led Christensen to complete a B.S. and an M.S. in Anthropology at the U of U. Currently he is working on his Ph.D. in Anthropology. Throughout his life, Mr. Christensen has given countless hours of service to community organizations such as the United Way, the Chamber of Commerce, the American Cancer Society, and the American Red Cross.
Shauna Graves-Robertson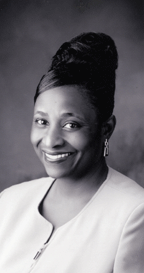 Shauna Graves-Robertson has served as a Salt Lake County Justice Court Judge since 1999. She received her Law Degree and Masters of Public Administration from the University of Utah. Prior to her appointment to the bench she worked as an attorney for the Salt Lake Legal Defender Association. She star ted her career with the Division of Youth Corrections in 1980. In 1984 she was appointed by Governor Scott M. Matheson to head the Office of Black Affairs.
Ms. Graves-Robertson has volunteered endless hours to community activism, church participation, and youth mentorship working with groups which include: the Utah Task Force on Racial and Ethnic Fairness, the Utah Supreme Court Rules of Criminal Procedure Committee, Youth of Families with Promise, and the Alpha Kappa Alpha Kappa Sorority. She is a woman of great character, integrity, and personal strength.
Leonidas Ralph Mecham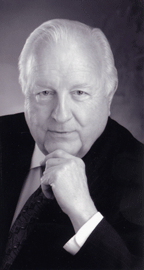 Leonidas Ralph Mecham is devoted to serving his family, country, church, and the University of Utah. He is Director of the Administrative Office of the U.S. Courts where he has served for the past 19 years and is a member, along with seven leading federal judges, of the Executive Committee of the Judicial Conference of the U.S.
Mr. Mecham embarked on a career in 1952 that has included outstanding service in the corporate world, with the Four Corners Regional Economic Development Commission of the U.S. Depar tment of Commerce, as Chief of Staff to a United States Senator, as Vice President of the University of Utah, and in service to the Church of Jesus Christ of Latter-day Saints. He graduated from the University of Utah with highest honors, receiving a B.S. in Political Science in 1951, a Masters of Public Administration from Harvard University in 1963, and a J.D. from George Washington University.
---
2003 Distinguished Alumni
Anthon S. Cannon, Jr.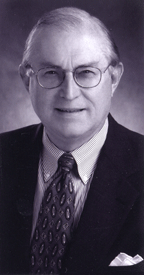 Tony Cannon, a senior partner in the law firm of PillsburyWinthrop LLP, an international law firm with 800 lawyers and 22 offices in the United States and abroad, has maintained strong ties with the University of Utah despite living and working in Los Angeles for the past 28 years. Tony "grew up" on the University of Utah campus where his father was a professor and his mother was president of the University Women's Club. Tony received his undergraduate degree in political science from the University of Utah in 1962, a J.D. degree from Harvard University , and an LLM (Taxation) degree in law from New York University . Tony specializes in business law with particular expertise in tax planning and litigation for international and domestic clients .
At the University he was President of the ASUU Student Senate, Captain of the debate team and was elected to the Beehive Honor Society among other activities and honors.
Currently, he is a director of the Los Angeles Philharmonic Association, serves as Honorary Chairman of the 2003 Hollywood Bowl Gala, is a member of the National Advisory Council of the Utah Symphony and Opera and is a member of the Pacific Council on International Policy, the Western Affiliate of the Council on Foreign Relations.
In recent years, Tony has served the University of Utah with energy, wisdom, and distinction. He has been a member and past Chairman of the University's National Advisory Council, a member of the Humanities Center Advisory Board, the Sesquicentennial Endowment Campaign Committee, and the Advisory Cabinet of the Hinckley Endowment for British Studies. He also is involved with the Steffensen Cannon Scholarship Endowment at the University, an endowment which has granted over 250 full-time scholarships at the University during the past 13 years.
Stan Katz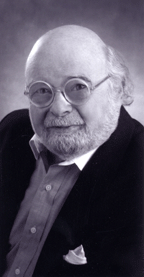 Stan Katz is a man of many accomplishments who has balanced his life's priorities with enviable agility. He has been a professional jazz and classical musician, owner of Stan Katz Real Estate Company, and president of the National Title Insurance Company. Stan grew up in Brooklyn , New York where he helped support his family by shining shoes and selling candy bars and newspapers in the streets. He graduated from Abraham Lincoln High School , the same high school that produced Joseph Heller, Arthur Miller, Neil Sedaka, Neil Diamond, and Mel Brooks among other notables. With the help of an older brother, Stan took drum lessons, and the drums developed into a passion for him. By the time he was 18 years old, he was traveling the country performing with some of the biggest bands during the big band era. During World War II, Stan served in the headquarters company of the entertainment section of the Pacific Division of the US Army and traveled throughout the South Pacific entertaining the troops.
In 1948, Stan was recruited from New York to play percussion with the Utah Symphony by Maestro Maurice Abravanel, then the artistic director. Stan moved to Utah at age 26 and shortly thereafter enrolled in the University of Utah . He supported himself as a student by playing with the Utah Symphony and for six evenings a week at the now-defunct Hotel Utah, doing free-lance photography, and teaching drum lessons.
At the University of Utah, professors Frances D. Wormuth and Sterling M. McMurrin had strong impacts on his life, and thus he is endowing chairs in their names in the departments of political science and philosophy. Stan considers himself a Utah man and spends his time between homes in Salt Lake City, San Francisco , and New York City.
Dorothy B. Watkiss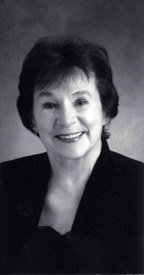 Dorothy Berntson Watkiss has been an active Ute for almost all of her life. A 1947 graduate in home economics, she was a very active and popular student. Dorothy has carried that energy into her post-graduate days, serving the University of Utah as co-chair and founding member of the College of Social and Behavioral Science Advisory Board, president of the Emeritus Alumni Board, and as a member of the College of Law Alumni Association Board of Trustees, the Family and Consumer Studies Advisory Board, and the National Advisory Board. She has generously supported student scholarships in the Department of Family and Consumer Studies, the College of Social and Behavioral Science, the Hinckley Institute, and the College of Law.
Dorothy's service has been a benefit to all aspects of the community as well. She has been a leader in the Salt Lake County Bar Auxiliary, the Utah Bar Auxiliary, and the Utah State Coordinating Council for Higher Education. She has represented the state of Utah at the Western Interstate Commission for Higher Education. Dorothy has also energetically supported Radio Free Europe, the Women's Legislative Council of Utah, the South Salt Lake Council of PTA, the Oratorio Society of Utah, and the Assistance League of Salt Lake City
.