The College of Social and Behavioral Science recognizes alumni who have distinguished themselves in their careers, as leaders in their communities, and are role models for present and future students.



SUBMISSION DEADLINE: SUNDAY, DECEMBER 31, 2023


Distinguished Alumni Award Categories
---
To be eligible for an award, individuals must:
1. Be a graduate of the college in one of the following departments or programs:*
2. Reflect and recognize the importance of their education and degree.
---
Submission deadline: Sunday, December 31, 2023
2022 - 2023 DISTINGUISHED ALUMNI HONOREES
---
Outstanding Engagement Award
Outstanding Engagement - demonstrated exceptional service to the college, including excellence in leadership, mentorship, and/or philanthropy;
Lifetime Achievement Award
Lifetime Achievement - earned their industry, profession, or community's respect for their work and personal accomplishments. Life activities reflect the importance of their CSBS degree;
Community Leadership Award
Community Leadership Award - provided exemplary community service, with a sustained record of leadership, mentorship, and dedicated service;
Rising Star Award
Rising Star (graduated in last decade) - set the stage for lifelong excellence through outstanding contributions to their community or field of business;
Change-maker Award
Meets one or both of the following
addresses grand challenges such as sustainable growth amid climate crisis, social justice, global health, healthy relationships, financial health, homelessness, etc.
demonstrates transformational leadership characteristics for diversity, equity, and inclusion. Mentors and develops emerging leaders from diverse groups.
Eligible Departments & Programs
Anthropology
Economics
Environmental & Sustainability Studies
Family & Consumer Studies
Geography
Health, Society & Policy
Master of Public Administration
Master of Public Policy
Master of Science in International Affairs & Global Enterprise
Political Science
Psychology
Sociology
*In special circumstances non-graduates may be considered.
Caroline Gleich
---
B.S. '10, Anthropology
Rising Star Award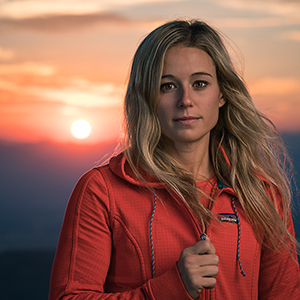 Caroline Gleich has channeled her dual passions for adventure and activism into a successful career as professional ski mountaineer, endurance athlete, and advocate. As a U student, she planned her class schedule to maximize days skiing, hiking, and mountaineering. Academics became another adventure; Caroline took whatever courses sounded most interesting. That exploration led her to majoring in anthropology and to political activism.
Her athletic accomplishments – from exploring towering peaks like the Himalayas' Everest and Cho Oyu, to becoming the first woman to ski all the lines in the Wasatch Front's "Chuting Gallery" – have garnered her worldwide acclaim. But equally as impressive is how she's leveraged those achievements for change.
Through her public platform of close to 250K social media followers, Caroline creates engaging content across multiple platforms to amplify the voices of athletes, elected officials, and scientists, discussing the transformative power of sports and advocating for social and environmental justice. Through her testimonies to the United States Congress, she has shed light on the urgent issue of climate change and its impact on snow sports.
Caroline's journey has been defined by her fearless pursuit of new experiences and her unwavering dedication to making a difference. Overcoming personal challenges and channeling her passion for exploration, she has become a role model for others. With her relentless advocacy, she merges athleticism with activism, inspiring countless individuals to face their fears and create positive change in their communities.
Lorena Riffo
---
B.S. '89, Sociology; M.P.H. '97, J.D., BYU
Community Leadership Award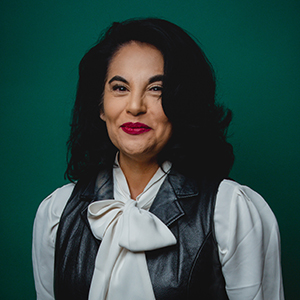 Lorena Riffo-Jenson has dedicated her 30-year career to building a stronger Utah for all. Born in Chile, Lorena came to Utah at age 13 with her family as a political asylee. An immigrant and non-native speaker, Lorena has for decades passionately advocated for vulnerable individuals and communities as a leader, business owner, and volunteer. A bridge builder, she understands how to connect people across racial, ethnic, religious, and class lines.
Lorena became hooked on higher education in her first class at the U – in sociology. Her happiest moments have taken place on university campuses. The U first opened her eyes to the power of diverse perspectives and taught her to think critically. Lorena launched her varied career in Utah state government, then transitioned to found and lead a Salt Lake City marketing communications firm, Vox Creative, for 18 years. Today, as Salt Lake City's Director of Economic Development, Lorena champions inclusive economic growth.
She has volunteered with at least 20 nonprofit and state agencies, including the University of Utah Board of Trustees, United Way of Salt Lake City, the YWCA, the Salt Lake Education Foundation, and the Salt Lake Chamber of Commerce. In these roles, she has promoted diverse voices and opened doors for those from marginalized communities.
Thank you, Lorena, for your unwavering commitment to community-level development, passion for empowering others, and tireless advocacy for social justice.
Wade C. Roberts
---
B.A. '04, PhD '09, Economics
Change-Maker Award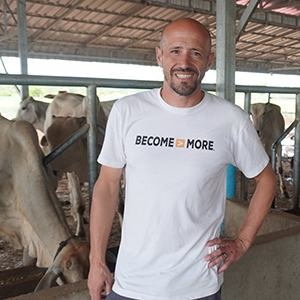 When 20-year-old Wade Roberts met Cambodian refugees who had fled the Khmer Rouge genocide on his mission for the Church of Jesus Christ of Latter-day Saints, he didn't foresee that they'd change his life.
Born with cystic fibrosis, a terminal illness, Wade had already achieved a major triumph simply by being alive. His parents were told by doctors that he wouldn't reach his eighth birthday. From his earliest years, Wade has refused to let his condition define him. Instead, it motivated him to uncover a way to leave a lasting mark on the world.
While Wade initially came to the U as a competitive swimmer, he took a course in Development Economics from Dr. Gunseli Berik that changed his trajectory. He started researching how he could impact poverty in Cambodia, and quickly realized doing so would require him pursuing a Ph.D.
Wade's ground breaking Ph.D. research led to policy implementation that significantly reduced landmine-related incidents in Cambodia. It saved countless lives and brought hope to communities ravaged by conflict and poverty. His commitment to creating a more equitable, just world has only grown since. Wade has now taught more than 20 courses to thousands of students at four different universities over the last 18 years.
Today, Wade serves as president of Become More, a charity he co-founded to help lift 100,000 Cambodians out of extreme poverty. The charity engages entire villages in poverty alleviation through sustainable development initiatives, targeting specific areas that include health, education, and economic development.
Christopher P. Gamvroulas
---
B.S. '89, Political Science
Outstanding Engagement Award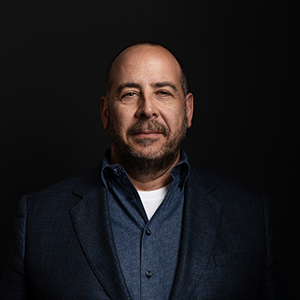 Chris Gamvroulas' trajectory from modest beginnings to business and community leader shows the transformative power of education and determination. As the first in his family to receive a college degree, Chris credits his success to guidance from generous mentors, seizing opportunities, and hard work. The son of an immigrant father who was unable to help with tuition, Chris juggled classes with work, logging long days to complete his degree.
A proud alumnus of the University of Utah, Chris served on the college's advancement board under three different deans, providing invaluable insights. As board chair and member for the college, his unwavering advocacy for scholarships has helped countless students pursue their academic dreams. In addition, he recently established an endowed scholarship in political science.
Chris's commitment to mentorship and empowering others has created a ripple effect, inspiring the next generation to reach their fullest potential. Professionally, Chris has played a pivotal role in Utah's housing development sector. He has led the acquisition, planning, and construction of over twenty thousand homesites for Utah families.
Chris has leveraged his credibility and expertise as president of Ivory Development with Ivory Homes, Utah's largest homebuilder, to advocate for housing affordability and sustainability. He recognizes that housing insecurity ranks high among our state's most pressing social issues. We applaud Chris for his outstanding engagement, commitment to his alma mater, and pursuit of positive change in our community.
Kathleen B. Hom
---
B.A. '71, MPA '72, SDSU; Ph.D. '15, U of U
Honorary Alumni Award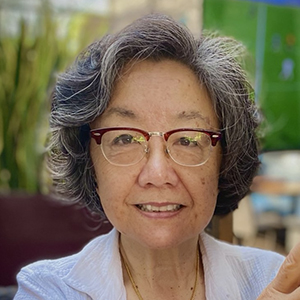 "Hom" has walked a long road, accessing education for herself, a career in public advocacy, teaching, and now funding fellowships for University of Utah students.
A first-generation college student, Hom juggled full-time jobs, family and community responsibilities and funding. After graduating from San Diego State University with her master's in public administration in 1972, she took her first step in a 25-year public service career in Phoenix, Arizona.
She found a kindred spirit in her husband, David C. Williams, who she married in 1974, becoming overnight a co-parent to his three children, Terri, John and Sheryl. David and Hom then moved to Washington, D.C., to "figure out how to save the world." She worked in city planning and public administration, and founded and ran a management consulting firm specializing in helping communities extend their political voices.
An expert in natural resources, David was confirmed to the Presidential Senior Executive Service in the Department of Interior. He served every U.S. President from Carter to Clinton. Hom and David rank the birth of their daughter Melinda as their greatest shared accomplishment.
In 2000, they moved to Utah to pursue their doctorates, hoping to pass on what they'd learned to the next generation. Unfortunately, David passed away of cancer [two years] in 2002. In 2004, Hom honored David by funding graduate fellowships for students pursuing careers in natural resource administration. Her personal fellowships seek to expand diversity in politics and public service.
Recently Hom completed a project in Eswatini, Africa, with her missionary family, helping to establish a countrywide permaculture program. She is currently working with Utah programs concerned with community nursing, and chronic homelessness.