You must be a declared major or pre-major in the College of Social and Behavioral Science in order to submit petitions for Exception to Policy to this college. All undecided and non-degree seeking students go through the Academic Advising Center.
The University has provided means for students to be granted exceptions to University policy. This allows students the chance to petition certain policies for non-academic reasons such as illness, military leave, family emergencies, etc.
Exceptions to policy include withdrawal from a course after the withdrawal deadline for the same term, retroactive withdrawal, retroactive registration, section change or cross-referenced course, late registration request, change in CR/NC status, retroactive change in credit hours, etc. This must always be done through the Dean's Office of the college of the student's major.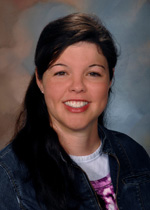 Questions?
Bobbi Davis
Phone: (801) 213-1144
Address: Gardner Commons, Suite 2455
Email: bobbi.davis@utah.edu
Advising Hours: By appointment

Have you taken a course at another institution or outside your department that may qualify as a substitute for coursework in your major? Complete the Petition for Course Substitution form so advising staff and faculty can review the course content. Contact your major advisor if you need additional help.