Tanner and Uno to receive honorary degrees at commencement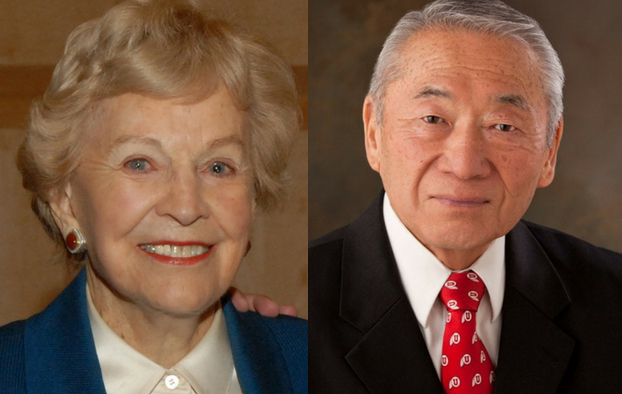 The University of Utah Board of Trustees announced that Barbara Tanner and Raymond Uno will receive honorary doctorate degrees at the 2018 commencement ceremony. The award is the highest honor given by the university.
Barbara Lindquist Tanner is a community leader, humanitarian, human rights activist, philanthropist and elementary education alumna of the University of Utah. In 2006, she and Norman established the Barbara L. and Norman C. Tanner Center for Nonviolent Human Rights Advocacy in the College of Social and Behavioral Science at the University of Utah. Its purpose is to encourage students, faculty, staff and local community members to seek a life of human rights advocacy and peacemaking through inspiration, education and participation.
Raymond Sonji Uno is a trailblazer, civil rights advocate and the first ethnic minority judge in Utah's history. He earned numerous degrees from the University of Utah, including a B.S. in Political Science and a Juris Doctor in 1958. He had a successful legal career as a referee of the juvenile court, deputy Salt Lake County attorney, assistant attorney general of Utah and in private practice. He served for almost a quarter of a century as a judge to the Salt Lake City Court, 5th Circuit Court, Third District Court and as a senior Third District Court judge. He also served on the CSBS Advancement Board.