Study's results to improve Holy Cross Ministries pre-school program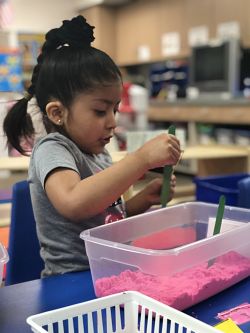 A two-year study of children in Holy Cross Ministries' School Readiness Program will be used to identify areas that need improvement. The project was conducted in partnership with the University of Utah's Department of Family and Consumer Studies, and Mark Innocenti, a research specialist at Utah State University.
A grant from the Whitney Foundation was used "to conduct a longitudinal study of the graduates of Holy Cross Ministries' School Readiness Program. This grant allowed HCM to recruit university students to help conduct interviews with families whose children are in the HCM School Readiness program, as well as families from similar demographic backgrounds whose children are in other pre-school programs and those whose children did not attend pre-school. Read more.