What family policy might look like if Biden and Harris are elected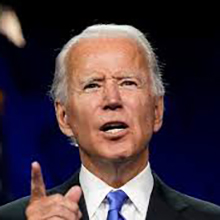 Biden's care proposal also directs some funding to shorten the wait for home and community health services that are provided through Medicaid. Some people wait for years for those services, according to Biden's campaign material.
Although there's broad support by experts and policy makers who see paid leave as a big help to families, getting it paid for has been contentious. Universal leave proposals come with a hefty price tag and little agreement on how to fund them, said Daniel L. Carlson, a sociologist and associate professor of family and consumer studies at the University of Utah.