INSPIRING HUMAN SOLUTIONS TO LIFE'S CHALLENGES
#BETHESOLUTION

Greetings from the College of Social and Behavioral Science!
Our students and faculty have been engaged in important activities this fall that are helping address today's grand challenges. These challenges range from addressing mental health needs and the high suicide rates here in Utah, to addressing policies to make homelessness in Utah rare, and new programs that address the economic needs of our Utah families. We are preparing for an exciting line-up of events as we celebrate the 50th anniversary of the college, so please watch for upcoming events.
I want to thank you for your continuing support as we train a record number of students in the college, with internship and research opportunities that prepare them to "be the solution" in our world. I would like to ask that you consider in your end of year giving a gift to the college to assist us with the initiatives that are crucial to allow students and faculty to continue this important work.
Solutions Scholars gives undergraduate students research opportunities that would traditionally only be open to advanced graduate students. Each year, CSBS identifies a cohort of approximately 20 undergraduates who are committed to addressing key challenges facing our world. They then work to tackle problems like water scarcity, the obesity crisis, poverty, human rights, and more through an interdisciplinary approach with expert faculty from multiple colleges. Course instruction together with experiential learning, research and internship experiences help develop the skills needed to be the solution to the most pressing issues of our day.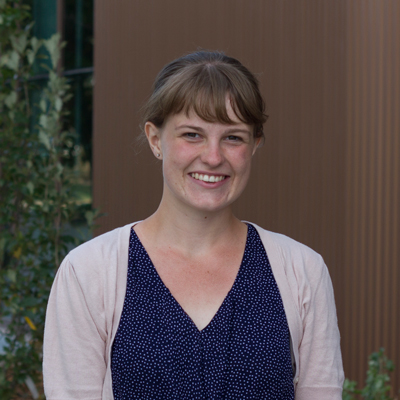 Solutions Scholars encourages my passion for solving problems and fulfills my desire to be engaged in the College of Social and Behavioral Science community. This program provides a way to learn about problems in society, to engage in my community, to learn critical thinking and problem-solving skills, and to contribute in a team setting.
KRISTIANNA RADLEY | Psychology
CSBS SCHOLARSHIPS: YOU CAN MAKE A DIFFERENCE
Social and Behavioral Science is the largest college on campus, consistently graduating nearly 1/3 of all undergradate students. We strive to provide scholarship support to as many of our students as possible. With your help we can help even more. Please give today!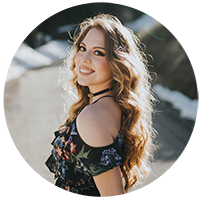 THAISS DEL RIO
Sociology
2019-2020 Christopher A. & Katherine Howells Scholarship Recipient
Due to my status as a Deferred Action for Childhood Arrivals (DACA) recipient, I am not eligible for any federal financial assistance, making it harder to further attend college. Receiving this scholarship helps alleviate the stress of figuring out how to pay for my education. More than that however, this scholarship has further provided me with a sense of encouragement to keep on going. Scholarships act as a constant reminder that there are people out there who support me, who see potential in me, and who want to help me and others who are also in my legal position succeed.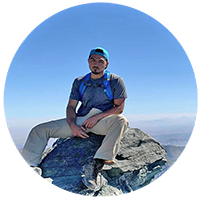 LUIS GARCIA
Geography
2019-2020 Brian L. & Michelle J. Haslam Fellowship Recipient
This scholarship assists me greatly in managing my funds surrounding research and self-learning material. My research may consist of fieldwork that may be abroad or here in the states, which accounts for fieldwork material and transportation cost. This scholarship will also assist me in carrying my character as a student outside the classroom. For example, I am a firm believer that if time permits, learning more never hurts. So I have also utilized the funds to purchase textbooks that may help me with my research or improve on universal skills such as reading, writing, and learning more coding lessons.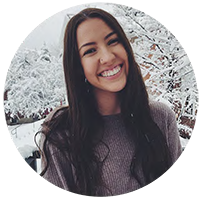 SARA WILCOX
Psychology
2019-2020 Danielle Vacca Memorial Scholarship Recipient
My father was hit by a drunk driver and sustained injuries that affect him to this day. He talks about how that one car accident impacted his life forever, preventing him from pursuing his passions. Knowing this, I feel blessed to attend a university where I can freely pursue my passions and this scholarship plays a big part in that. Because of this scholarship, I can pay my tuition and save for medical school. It will allow me to worry less about affording school and give me more time to focus on my studies. This scholarship means the world to me and my family.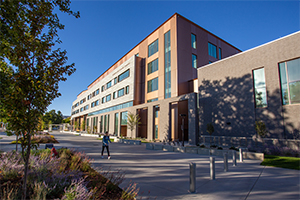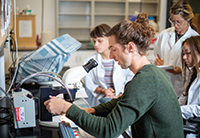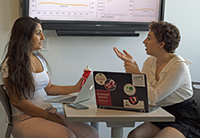 The challenges facing our world are complex and require innovative solutions that draw on the collaborative spirit of researchers and students and a commitment to apply that knowledge in our communities. This collaborative approach to education is at the heart of the new Carolyn and Kem Gardner Commons.
Carolyn and Kem Gardner Commons facilitates:
Student completion and access to internship opportunities through the CSBS Student Success Center, a one-stop location for the tools students need to make the most of their undergraduate experience.

Undergraduate and graduate students working with expert faculty to develop solutions to grand challenges such as hunger, water scarcity, family health and much more.

Collaborative interactions among faculty and students in the Glaciology Laboratory, the Zooarchaeology Laboratory, and the new Interdisciplinary Exchange for Utah Science Center (NEXUS).

Collaborative public spaces on each floor so that learning happens everywhere.