Lobell awarded Minerva Research Initiative grant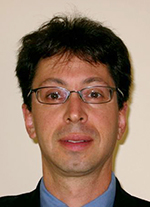 Steven E. Lobell, a professor in the Department of Political Science, has received a $1,179,073 Minerva Research Initiative grant to study near-crises to better understand and build theories about the role of power projection and deterrence strategies in crisis de-escalation. The research team will look at pre-conditions, origins and escalations of crises with a goal of illuminating when and why crises escalate into wars.
Much is known already about why some crises escalate to war, a deeper and more thorough understanding of the precursor to crises will allow the U.S. Department of Defense to be aware of the diverse triggers that cause crisis escalation at the various stages and the appropriate power projection and deterrence strategies to enable de-escalation.
The research team led by Lobell will use a combination of case studies and the International Crisis Behavior Project data, which includes more than 1,000 foreign policy crises from 1918 to 2007 (now being updated through 2012) as a platform to compare near-crises with events that escalated to full crises.
The final product will be the development of a general framework for understanding escalation dynamics from competition to near-crisis to crisis and war and the utility of power projection and deterrence strategies at each stage for resurgent near peers, rogue states and cross border networked terrorist organizations.
The research team includes faculty from the University of Southern California, Albany SUNY, the United States Military Academy at West Point, Duke University and Lehigh University.
The Minerva Research Initiative is joint program of the Office of Basic Research and the Office of Policy at the U.S. Department of Defense that supports social science research focused on expanding basic understanding of security.