Chimedlkham Zorigtbaatar awarded William R. Waters research grant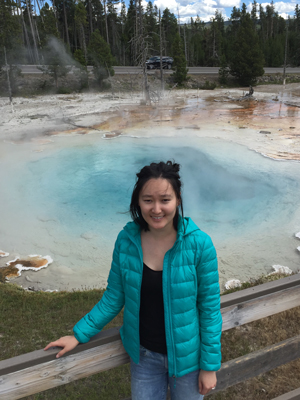 Chimedlkham Zorigtbaatar, economics PhD student, has been awarded the William R. Waters research grant from the Association for Social Economics , which seeks to advance scholarship that examines embeddedness of economic choices and outcomes in the social context and promotes use of research methods that are suitable for studying these connections.
Zorigtbaatar will use the grant to conduct fieldwork in Ulaanbaatar, Mongolia, to study gender differences in time use and unpaid household work of children. The ultimate outcome of this fieldwork will be one essay titled "Gender Division of Labor in the Making: Household Work of Children in Mongolia" for her dissertation.
Zorigtbaatar's central hypothesis is that labor market gender inequalities are shaped by early gender differences in time use, share of unpaid household work and family expectations for boys and girls. Hence, the research will provide greater qualitative insights as to why and how "comparative" advantages of girls and boys in household tasks emerge and how it translates into the unequal division of unpaid household work and labor market discrepancies in later life as adults. Congratulations, Chimedlkham!