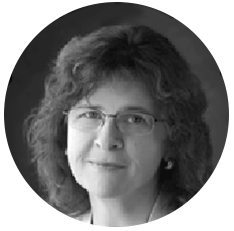 Parry Mead Murray
BS Psychology
Vice President & Board Director
Giles W. and Elise G. Mead Foundation
Parry Mead Murray graduated magna cum laude from the University of Utah in 1977, earning bachelor's degrees in Anthropology and Psychology. Additionally, Parry took undergraduate and graduate courses in Folklore and Media Communications with an emphasis on Documentary Photography. In 2001, she completed a master's in Museum Studies at San Francisco State University.
Parry is a third-generation grape grower in Napa Valley, Calif. The family property, known as "Mead Ranch," is 1300 acres – 590 acres are in grapes, 30 acres for home sites and roads and the rest under a conservation easement with the Napa County Land Trust. Following a devastating fire in the summer of 1981, Parry arrived to help bring in the harvest that year and stayed for another 21 years as the ranch and vineyard manager – a position she turned over to her sister Jane in 2003.
While managing the ranch, Parry became immersed in the wine industry and, through viticultural studies at the University of California Davis and field experience, took pride in producing fine Zinfandel and Cabernet Sauvignon varietals. Simultaneously, she served in a number of organizations dedicated to resource conservation, sustainable agriculture, environmental protection and land use issues.
These organizations have included the Napa Valley Grape Growers Association, the Napa River Watershed Force, both the Archer Taylor Preserve and the Planning Committees of the Napa County Land Trust and the Nanakila Institute in British Columbia. She has also been curator and co-curator of exhibits at the Napa Valley Museum and served on several museum committees.
Philanthropically, Parry is a vice president and board director of the Giles W. and Elise G. Mead Foundation where she has served since 1981. The Foundation has endowed a College of Social and Behavioral Science Honor Roll Scholarship, awarded annually to a graduate student in Anthropology. She was recently nominated to the board of the Native American Scholarship Fund in Albuquerque where she now resides with her family and looks forward to many years helping to broaden educational opportunities for Native American students pursuing graduate degrees. She states her greatest pleasure comes from a love of her family, friends, and in following her passions.