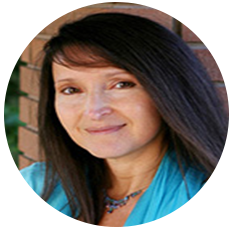 Theresa Martinez
Friend of CSBS
Associate Professor of Sociology
University of Utah
Theresa Martinez completed her Ph.D. in Sociology in 1990 at the University of New Mexico and is currently Associate Professor of Sociology and former Assistant Vice President for Academic Outreach at the University of Utah. Her teaching and research deal with issues of race, class and gender, deviant behavior, juvenile delinquency, and popular culture. Professor Martinez has published articles in Sociological Perspectives, Sociological Spectrum, the Utah Law Review, and Race, Gender & Class: An Interdisciplinary Journal. In addition, she and Professor Marcia Texler Segal co-edited an anthology titled, Intersections of Gender, Race, and Class: Readings for a Changing Landscape (2007) which is published by Oxford University Press.
Professor Martinez has won several teaching awards including the Distinguished University Teaching Award, the College Superior Teaching Award, the Presidential Teaching Scholar Award, and the Calvin S. and JeNeal N. Hatch Prize in Teaching—the highest teaching honor at the University of Utah. In the community, Professor Martinez has won the 1994 YWCA Leadership Award for Education, the 2002 Salt Lake City Mayor's Award for the Humanities, the 2005 Utah Coalition de La Raza Personal Achievement and Community Service Award, the 2006 Renaissance Woman Award, and the 2010 Cesar Chavez Peace and Justice Award.
In her work as Assistant Vice President for Academic Outreach, Professor Martinez secured a $1 million grant through the Jack Kent Cooke Foundation to increase college access for underrepresented students to colleges and universities in the state of Utah. Although she has gone back to full-time faculty work, Professor Martinez continues to collaborate on various projects including the Zions-ELI Scholarship Program and the Kids Court Program with Rose Park Elementary School and the S.J. Quinney College of Law.
Professor Martinez is a former member of the Zions Bank Board and currently serves on the Salt Lake Advisory Board of Zions Bank, the Salt Lake Legal Defenders, and the Inclusion Center for Community and Justice. She has appeared in Time magazine, the Miami Herald, and the New York Times, as well as on National Public Radio and 20/20: News Magazine.