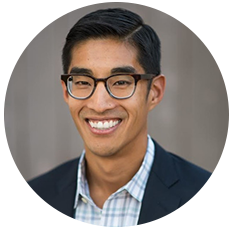 Kelly Ko
PhD Developmental Psychology
Director of Clinical Research
West Health
Kelly J. Ko grew up in the great Pacific Northwest where at a very young age developed an interest in the healthcare field. As a result, throughout high school and college Ko started working as a nursing assistant where he developed a passion for serving the elderly and an intense curiosity of how we age. Following high school, Ko attended Pepperdine University earning his Bachelor of Arts degree in Psychology and like many college students, began asking himself what he wanted to do when he grew up? In an attempt to provide some guidance, one of his undergraduate mentors asked him what he enjoyed and it became pretty obvious, he most enjoyed asking questions and learning, particularly in the field that interested him most, Healthy Aging. With that Ko came to the University of Utah to study aging and pursue a PhD in Developmental Psychology where he not only continued to ask questions, but started to ask how to make use of all that information. With this newfound curiosity, Ko got involved with the American Association of Retired Persons which took him to Washington, DC to see first-hand the intersection of research and public policy.
Following completion of his Masters and PhD at the University of Utah, he was again faced with the same question, what he wanted to do when he grew up. After a period of self-reflection it became clear to Ko that he had no idea, but given his training and background in aging, health care might be a good place to start. At the time health care was undergoing a shift towards electronic medical records which meant there was now more data than ever before and a clear need for people who could make sense of it and he was confident he could be that person. Shortly after graduation, Ko joined Cerner Corporation, a leading health care technology company as a research scientist analyzing, interpreting, and publishing on medical data. Since then, Ko has taken on various leadership roles and now leads Cerner's Research Consulting practice where he works with various stakeholders across health care leveraging data and technology to improve quality and clinical outcomes.
Ko resides in San Diego, CA with his wife and young son and when he's not working or spending time with his growing family you can find him swimming, biking, or running long distances. While he still finds himself asking what he wants to do when he grows up, he's come to terms with the fact that he'll probably never know, but that's ok because the process of figuring it out has been far more exciting.