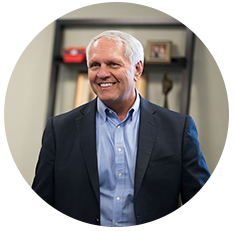 Dave Jones
MPA
Co-founder
Pathway Associates
Dave Jones is a co-founder of Pathway Associates, a regional fundraising consulting firm specializing in capital campaigns. With over twenty years of fund raising experience, and nearly forty capital and major gift campaigns to his credit, Jones brings a wealth of experience to his clients and a sincere passion for their causes. "I'm in the business of helping people realize their dreams for their community," he likes to say. "Whether I'm working to expand a nature center, build a school for disadvantaged children, or restore a historic cathedral, there is nothing more rewarding than helping worthy organizations tap the resources they need to fulfill their missions."
In addition to his development work, Jones served for twelve years as a member of the Utah House of Representatives. He holds a master's degree in public administration from the University of Utah and is active with numerous boards and commissions, including the Utah Nonprofits Association, the Utah Society of Fundraisers, and the Office of Museum Services board for the State of Utah.
Jones is also an avid fly fisherman, jazz listener, and fiction writer. In 2011 his book of short stories "O'Connor Court and Other Stories" won a second place award in the Utah Division of Arts and Museums Original Writing Competition. Jones and his wife Cindy live in Salt Lake City, near their three children and six grandchildren.