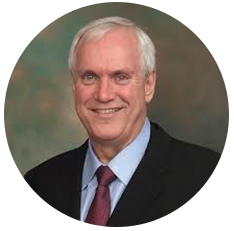 Robert C. Gay
BA Economics
Managing Director
Bain Capital
Bob Gay earned a bachelor's in economics from the University of Utah in 1976. In 1982, Gay graduated from Harvard University with a Ph.D. in business economics and then taught economics at Harvard for two years as a research fellow.
In 1986, Gay went to work in private equity business working at GE Capital and then for the leveraged buyout group at Kidder Peabody. From 1989 - 2004, he served as a managing director of Bain Capital, one of the world's leading private equity firms. At Bain Capital, Gay was head of the industrial products group and led the firm's expansion into Europe.
While at Bain, Gay co-founded Unitus, a global microcredit company which has become one of the largest microcredit organizations in the world. Unitus recently received an award recognizing the organization as one of the top 45 social capital companies in the United States.
Gay resigned from Bain Capital in 2004 to serve a Mormon mission, presiding over an area that included Ghana, Sierra Leone and Liberia. Since returning, Gay has remained actively involved in poverty relief in developing countries, serving as an advisory board member of the BYU Center for Economic Self-Reliance and as a board member for Ascend Alliance.
At the University of Utah, Gay is a member of the David Eccles School of Business National Advisory Board. He is also a member of the President's Leadership Council and Marriott School of Business advisory board at BYU.
Gay and his wife, Lynette, live in Florida and have seven children.