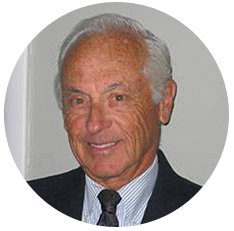 Irwin Altman
Friend of CSBS
Dean of the College of Social and Behavioral Science & VP for Academic Affairs
University of Utah
Irwin Altman earned a bachelor's from New York University in 1951. He continued to pursue his studies in psychology at the University of Maryland, where he earned a master's and a Ph.D. in 1957.
Irv came to the University of Utah in 1969 as a professor of psychology and a professor of family and consumer studies. He was recognized for contributions as a teacher and a researcher when he was awarded the U's highest faculty honor, the Rosenblatt Prize, in 1988. Irv's administrative service at the U included chairperson for the Department of Psychology, dean of the College of Social and Behavioral Science, and vice president for academic affairs.
Irv's scholarship, research, and teaching emphasize a cross-disciplinary and cross- cultural approach to understanding the social interaction and relationship between people and the physical environments of homes, communities, and public places. Irv authored or edited 20 books and authored or co-authored over 130 professional journal articles and book chapters.
Irv served for multiple terms on both the Hinckley Institute Governing Board and the College of Social and Behavioral Science Advisory Board. He, his wife Gloria, and their family have established the Irwin Altman Outstanding Psychology Faculty Award—an annual award that provides a generous stipend to an outstanding psychology professor.
Irv, 80 years young, forces Gloria to return from a second home in Arizona in early spring so that he can ski his favorite places in the Utah mountains.