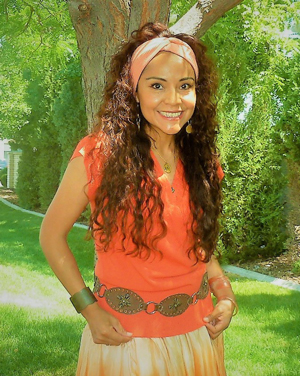 During the summer of 2017, I served as an intern in Marketing and Outreach at University of Utah Health Plans (UUHP). When I was offered the job at the University of Utah Health Plans I saw an opportunity to learn more about health. The field of study in which I am interested is health psychology, and this position provided me with the necessary experience that I want.
When I started working at UUHP I made sure to share with my supervisor my main interest was health and I was eager to help them promote health in their communities. I had the opportunity to participate in their activities, cultural events, business meetings, and practice my bilingual communication skills especially in the Hispanic community by interacting with members from different cultures and educating them in health care services and programs. This opportunity not only allowed me to gain experience in my field, it also gave me the opportunity to work on a project and to suggest some ideas for UUHP to use psychology in a non-traditional way in their health plans. Also, I develop two bilingual handouts on positive thinking and good interpersonal relationships that UUHP can use in future events to help people in their psychological well-being.
I will never forget everything I have learned in my internship, and I am very grateful because it has given me the opportunity to have good contacts with different organizations working in the area of psychological health. I am currently working at the University of Utah Health because my desire is to continue gaining experience in the area of health care industry. I am grateful again for this job experience because this internship has been the right direction to my ultimate goal of becoming psychological health area professional.