Scientists Are Trying To Measure The Value Of Outdoor Service Work For Transitioning Veterans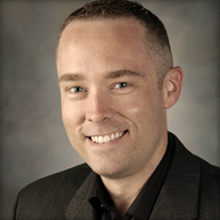 Craig Bryan with the National Center for Veterans Studies is doing studies where he takes veterans and active duty service members out into nature for two-week retreats. They wear Fitbits and other monitors to measure hormone levels and other vital signs, and therapists talk with the veterans every day about how they're feeling.
"There is still a large knowledge gap related to the potential effects utility of various nontraditional, non-medical based intervention," Bryan said. "I think an important next step is to increase the quality of that scientific research so that we can better understand the ways in which outdoor activites can be helpful and ways they are not so helpful."
Additional Coverage
'Walking The Trail, Walking Off The War': Outdoor Therapy Helps Veterans Adjust To Civilian Life