How Utah might rebound from economic slowdown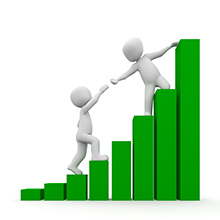 As talk of another stimulus package swirls in Washington, Natalie Gochnour, director of University of Utah's Kem C. Gardner Institute, theorizes that if Utah is able to wade past its COVID-19 uptick without complete shutdowns, then the worst might be over — at least from an economic standpoint.
Earlier this year, Gochnour was tabbed to chair the policy aspect of the Utah Economic Recovery Task Force amid the financial stress of the COVID-19 pandemic. The task force helps shape the state's "Utah Leads Together" plans that put in place the blueprint of how Utah would reopen its economy during and following the COVID-19 era. A fifth version of it is expected to be released soon.