How a national emergency declaration works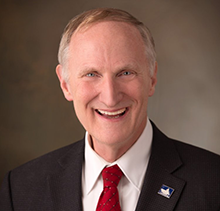 National emergency declarations are a true balance of power - the president has the power to declare one and only Congress can approve what the president is trying to accomplish.

They came about in 1976 when the National Emergencies Act was signed into law. It's only been used a few dozen times since then. Times it's been used is after the 9/11 terrorist attacks or Hurricane Katrina.
"These have almost always been acts of god so to speak, tornadoes, earthquakes" said University of Utah Political Science Professor Tim Chambless.