Longevity Primarily Hereditary in Extremely Long-Living Families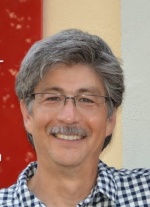 New research shows the key to a long life can probably be found in the genes of families where multiple members are among the top 10 percent of their birth cohort. Previous studies found it difficult to identify such genes because they focused on individuals rather than families. Their ages were probably more often a matter of chance and therefore not reflected in DNA.
Ken Smith, distinguished professor of family and consumer studies and director of the Utah Population Database, said that the findings underscore the importance of constructing high-quality family trees that "allow us to observe complete life-spans of individuals over generations and in diverse locations.
"With these carefully constructed data sets, we observed the same family patterns of extreme longevity observed across diverse circumstances which demonstrate the value of deep genealogies for identifying specific families that potentially harbor genes for exceptional survival," Smith said. Read more about their findings.
Similar coverage:
Key to a Long Life: Genes