Why homicides are increasing significantly across the country since late May?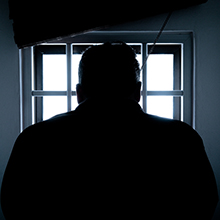 At least 275 people have been the victims of gun crimes in Minneapolis during the first seven months of this year, surpassing the entire annual totals of all but two of the past ten years.
A parallel pattern of firearm crime increases occurred during the 2016 Chicago homicide spike. A detailed paper on the Chicago spike by my University of Utah colleague Richard Fowles and me explains that in Chicago in 2016 gun-related crimes increased dramatically, but not other crimes. Specifically, in Chicago in 2016 homicides increased substantially, by 58% year-over-year from 2015 to 2016. There were also large (more than 20%) increases in robbery and aggravated assault–but not such large increases in other index crimes. Focusing specifically on gun crimes, there was a substantial increase in shootings in Chicago in 2016. Fatal shootings increased by 66% and non-fatal shootings increased by 44%.