Gender Wage Gap: (In)Equality in Utah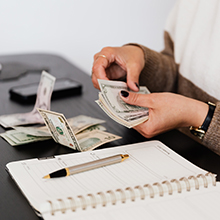 A panel discussion on the gender wage gap in Utah—the causes that drive it, its consequences for women and the economy and what policies are effective in addressing the discrepancy.
Speaking on the panel: Günseli Berik, Professor in the Economics Department and Asian Studies Program at the University of Utah; Nilufer Cagatay, Co-Director and Professor of the University of Utah Economics Department; Claudia Geist, Associate Professor in the Gender Studies and Sociology Departments at the University of Utah; and Senator Luz Escamilla of the Utah State Legislature. Moderating the discussion is Juliette Tennert, Director of Economic and Public Policy Research at the Kem C. Gardner Policy Institute.
Additional Coverage
Gender Wage Gap: (In)Equality in Utah - The Hinckley Institute Radio Hour