A more compassionate approach to homelessness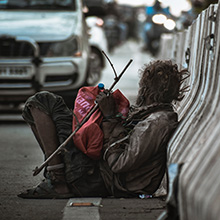 Nelson Lotz an Econ/Poli-Sci major had a guest editorial in the Salt Lake Tribune on homelessness and the homeless shelter transition. He wrote:

"The single-shelter model kept out many who sought help and warehoused those who did. As a result, many people fell through the cracks. The new resource center-based model helps to meet individuals' needs while assuring that no one is turned away from help they need to transition out of homelessness."