Student Spotlight - Michelle Gereau Mora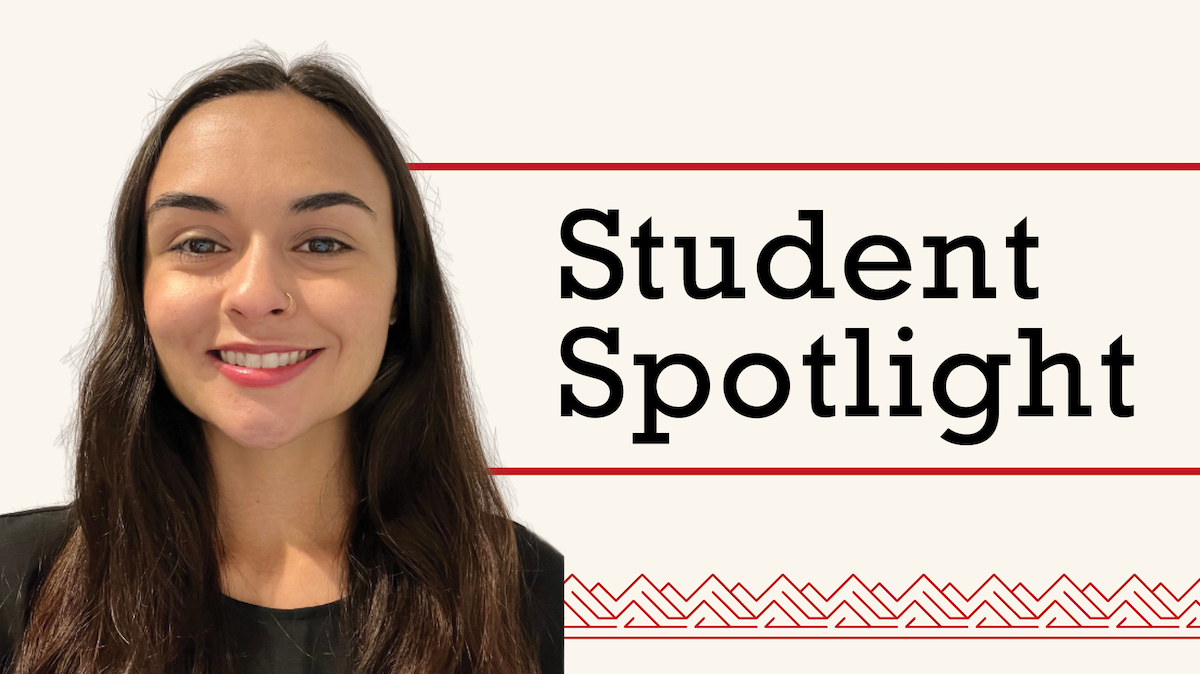 Join us in congratulating Michelle Gereau Mora, a doctoral student in Clinical Psychology, for being awarded a grant from the American Psychological Association of Graduate Students (APAGS), the 2023 Diversity Grant of the Psychological Science Research Grant (PSRG).
Her project is titled "Heart-Rate Variability as a Marker of Incipient Executive Functioning Depletion Following Use of Expressive Suppression in Community-Dwelling Older Adults." The proposed study contributes to our understanding of diversity in psychological and neuropsychological research and practice in two important ways.
First, existing research on the negative impacts of expressive suppression (ES) on cognition and psychological functioning indicate that this association is stronger among cultures with Western values when compared to those with Eastern values (Hu et al., 2014; Soto et al., 2011); however, research in this area is lacking for Latin-American cultures. As such, the proposed study will help to confirm the extent to which the negative relationship between ES and cognition is present among Hispanic and Latino/a/x older adults.
Second, valid behavioral assessment of cognitive and emotional functioning among patients from diverse backgrounds poses difficulties due to a variety of factors, including language and cultural variables from both the patient and the provider. The proposed study may yield evidence for a viable non-behavioral assessment method (i.e., HRV tracking) to identify diverse individuals at risk for lapses in EF in daily life, without the need to submit these patients to neurocognitive testing. As a result, diverse, and in particular non-English-speaking, older adults at risk for such lapses may be identified and offered appropriate intervention at an earlier stage than they would otherwise, or at a similar point as their White American counterparts.
Reflecting on her award, Michelle notes, "As a Latina who was raised surrounded by immigrant monolingual Spanish speakers and lived in Colombia, I have long observed and been frustrated by the immense disparities in research and healthcare accessibility affecting our ever-growing Hispanic and Latino/a/x population. As such, receiving the 2023 APAGS PSRG Diversity Grant is of great personal significance, as it provides me with support in my efforts to lessen these disparities and to strengthen our theoretical and clinical understanding of aging Hispanic and Latino/a/x older adults in the field of neuropsychology."
Congratulations, Michelle!!
About the Blog
Discussion channel for insightful chat about our events, news, and activities.
Categories