LGBTQ+ women are more likely to have lower levels of education & income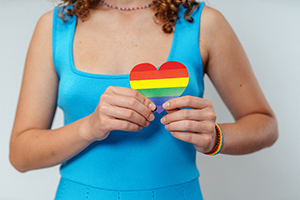 A new study from UWLP, which was helmed by University of Utah professor Claudia Geist, seeks to shed light on the way that LGBTQ+ women are uniquely affected by these harrowing statistics.
"Sexual minority women face all the challenges that heterosexual women face, and then, on top of that, they face marginalization and possibly discrimination," Geist explains. "I think of it as an added layer that inhibits advancement or holds people back because of stereotyping."
About the Blog
Discussion channel for insightful chat about our events, news, and activities.