Alumni Spotlight
Share your story! Submit your information to be featured in our Alumni, Emeriti and Friends spotlights.
Host an Intern
We help employers and agencies find highly qualified, high-achieving interns. The College of Social and Behavioral Science now places students at over 150 sites in the Salt Lake valley and beyond. Let our full-time internship coordinator match you with one of our outstanding students.
Begin by contacting Dominique Blanc.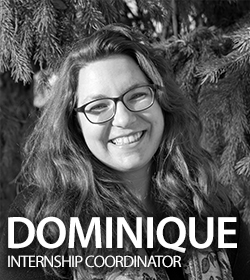 Dominique Blanc
Internship Coordinator
Phone: (801) 587-7359
dominique.blanc@csbs.utah.edu
Speaking Engagements
Opportunities for speaking may include:
Being a featured speaker in class
Leading or participating in an interactive workshop or panel discussion
Giving a keynote presentation
Hosting a small group discussion