Stay Connected
Jack Broughton
Ella Myers

Our professors continue to set the bar in terms of research and teaching. Each year, the college awards two individuals in each category for their dedication and hard work.
---
Awards Dinner

Nearly 250 people attended this year's awards dinner in April. The event brought students and donors together to honor their hard work and contributions, as well as spotlight the annual superior research and superior teaching awards.
---
Coming Up
September 16: CSBS Dean's List Breakfast
September 18: University Employee Appreciation Day
September 27: Utah vs. Washington State
September 29: Dolowitz Lecture (Co-hosted by the Tanner Center for Human Rights)
Message from the Dean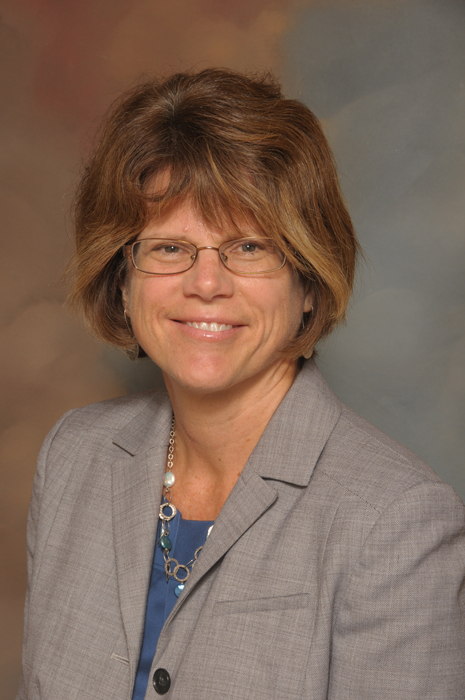 I have been reflecting this year on our brand in CSBS "Connections that Matter." To me it nicely captures the various connections we have in the college among scholars in research teams, with our graduate and undergraduates in the classroom, our community partners, and our alumni and friends of the college. I have become convinced that it is these connections that are central to our mission as social scientists as we study how individuals connect with others, their environment, and the societies in which individuals live.
Read the complete message from Dean Cynthia Berg
---
Rebecca Chavez-Houck

Rebecca Chavez-Houck graduated from the University of Utah in 1982 with a bachelor's degree in communication and journalism, followed by a master's in public administration in 2006.

Siegfried Karsten

Siegfried Karsten earned three degrees from the University of Utah including a bachelor's degree in mathematics in 1958, a master's degree in economics in 1962, and a Ph.D. in 1970 in economics.
---
Transformative Cluster Hires
| | |
| --- | --- |
| A group of interdisciplinary faculty (initiated by CSBS in collaboration with the Colleges of Health, Humanities, Medicine, and the Huntsman Cancer Institute) received a competitive grant to hire four faculty members doing cutting-edge research related to health and families across the lifespan. This core group of faculty seeks to understand how the family system can be used to promote health and adjust to chronic illnesses across developmental life stages. | A second group of faculty across CSBS, and the Colleges of Mines, Engineering, and Sciences received a competitive grant to address global issues centered on climate change and water availability and how these issues will profoundly shape the next century. This group addresses these issues with a focused, transdisciplinary effort from scientists with expertise in society, water and climate and melds science-application-policy and climate change perspectives. |
---

Every year, several of our professors are recognized for their outstanding work in the classroom, the community, and in their research, and 2013-2014 was no exception.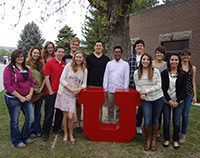 Between doubling the number of participants in the Undergraduate Research Opportunities Program (UROP), and making connections with several alumni of the college at the mentor luncheons, students continue to get the most out of their CSBS degrees.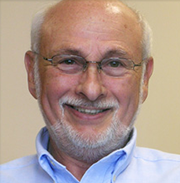 After 47 years at the University of Utah, psychology professor Raymond Kesner has retired. Kesner is known for his research on the neurobiological basis of learning and memory in animals and humans focusing on applied and theoretical issues.
Don and Sue Lewon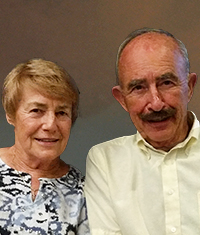 Renee Morita and Angus Edwards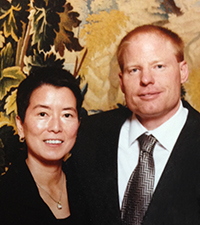 ---
Research Highlights

Research continues to flourish in CSBS, with $7.9 million in grants received for 2013-2014.
---
Faculty Publications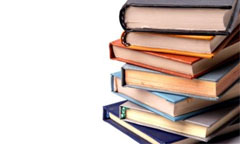 Faculty members in the college published over 300 articles, chapters, and books in top outlets of their fields.
---

The college awarded over 80 scholarships and fellowships this year for a total of $500,000, with an additional $95,000 in tuition wavers.
In an effort to boost those numbers, there is an exciting opportunity this year to match donations dollar for dollar specifically for scholarships.
---

Check out some of the headlines from the past year in our news section.
---
Subscribe to CSBS!
Keep informed on all the latest news and information by subscribing today!