Connect with us
---
2013-2014 Scholarship Campaign
On Tuesday, December 3 – now known as Giving Tuesday – the College of Social and Behavioral Science will officially begin the 2013-2014 scholarship campaign. This year's campaign aims to assist undergraduate and graduate students within the college. Please watch for an email invitation to give on Giving Tuesday.
---
College Kudos
CPPA Awarded $2 Million Contract

The Center for Public Policy & Administration recently landed a $2 million grant for their Achieving Success by Promoting Readiness for Education and Employment research project from the Utah State Office of Rehabilitation.
---
Psychology Joins APCS

Psychology's clinical program is now a member of the Academy of Psychological Clinical Science. Clinical training program director Patricia Kerig explains, "This is an important attestation of our clear commitment to the integration of science and practice; our high teaching standards in our research, teaching, and clinical training; and our dedication to bringing forward the next generation of clinical scientists."
---
KSL Features Glacier Study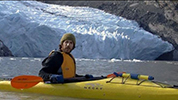 Former geography graduate student Evan Burgess discusses the alarming rate at which glaciers are melting. Click here for the story.
---
Professor Earns Foundation Residency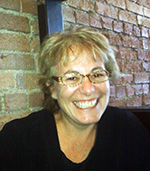 Congratulations to psychology professor Cecilia Wainryb, who was selected for a month-long writing residency at the Rockefeller Foundation Bellagio Center in Milan, Italy. During this time, she will be working on a book project on moral development within the context of political violence.
---
ROTC Opens Doors on Fort Douglas

On September 27, the Army ROTC held a ribbon cutting ceremony for the new Ute Warrior Battalion headquarters. Read more about the program.
---
Connecting U: The New CSBS Mentor Program
On November 19, the college will launch the first "Connecting U" mentor luncheon, giving students a chance to network with several alumni members including Sean Meegan from Intermountain Healthcare, anthropology professor Polly Wiessner, Olga de la Cruz from de la Cruz Associates, Jeff Scott from Scott Intermountain Cos., Miriam Kramer from Youthlinc, Brian Haslam from CityWorks, and Chris Gamvroulas from Ivory Home Development. Find out more about each of the mentors.

---

A Night Out with Malcolm Gladwell
Together with the MUSE Office, the student ambassadors were able to give 20 CSBS students the opportunity to dine at Buca di Beppo with mentors psychology professor Paul White and political science professor Tim Chambless. Following dinner, the students walked to Abravanel Hall to listen to esteemed author and New York Times staffer Malcolm Gladwell speak about his new book, David and Goliath: Underdogs, Misfits, and the Art of Battling Giants. Listen to his interview with KUER's Doug Fabrizio.
---
Signature Spotlight on Spencer Frandsen
Students across campus are striving to make the most of their time in college with what University President David Pershing calls "a genuine and deep engagement outside the classroom" or what is more commonly known as the U Signature Experience. But how are students initiating their own experiences? For economics major Spencer Frandsen, it was a combination of being at the right place at the right time that led to his experiences with the Utah Community Research Group and his internships with Launch Leads and Emperitas. Click here to continue reading.
---
Inaugural CSBS Faculty Research Mixer
The college held its first research mixer as a way of gaining a better understanding of the latest research projects happening in the college. Over 50 faculty members took the opportunity to discuss their projects with one another. As Dean Berg said of the event, "It allowed for great cross talk between faculty members and provided valuable information that has informed subsequent discussions about the value of interdisciplinary collaborative labs and projects."
---

Tedx on Sustainable Community Behavior
Environmental and sustainability studies professor Adrienne Cachelin recently took part in an independently organized Tedx discussion on how a sustainable community like Salt Lake behaves.
---

American Sociological Association Conference
The department of sociology held the 3rd Annual American Sociological Association Conference on October 24-25. This year's theme was "The Future of Development" and featured guest speakers Rae Blumberg, Christopher Chase-Dunn, Monica Das Gupta, Thomas Dietz, and Arland Thornton.
---
The Affordable Care Act and U
With the new healthcare act recently passed, people are wondering how it will impact their lives. To shed light on the matter, the college recently hosted a panel discussion featuring professors from all different departments to discuss different aspects of the act. Click here for the summary.
---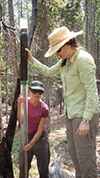 Scientist in the Spotlight: Andrea Brunelle
The Natural History Museum of Utah recently featured geography professor Andrea Brunelle as a Scientist in the Spotlight, specifically discussing the geographical spread of fire in the past and the present.
---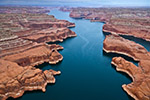 Powell Pipeline Stirs Controversy
Economics chair Tom Maloney discusses the impact of the proposed Lake Powell Pipeline on Kane County residents. Click here to read more.
---
Analyzing Earth Overshoot Day with Andrew Jorgenson
As our consumption of nature's resources continues to increase, so does the concern of exceeding the planet's ability to replenish those resources. Read what sociology graduate studies director Andrew Jorgenson has to say about this "globalization conundrum."
---