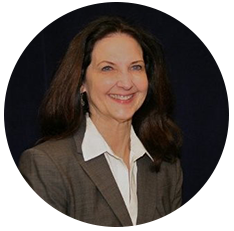 Leigh VandenAkker
BS Sociology
Teacher/Author
Salt Lake City School District
Leigh M. VandenAkker is Utah's 2012 Teacher of The Year and winner of Utah's 2011 Golden Apple Award. She is a 2015 recipient of the prestigious Huntsman Award and the 2016 PeaceKeeper Award. As co-author of Techniques for Tough Times TM, Leigh has trained teachers nationwide, providing insight and support by educating teachers in classroom management and how to teach SEL. She presented recently on "Whole Child vs. No Child" at SXSWEDU.
With over 20 years experience in the educational setting, Leigh has developed strategies and techniques that really work in today's classrooms. Designed to aid classroom teaching of communication and anger management skills, her curriculum supports the strategies for teaching metacognition. Students learn to self-advocate, have a voice and use higher order thinking skills to power through life's obstacles. Leigh holds a M.Ed. degree as well as certifications in Special Education, Criminology and Corrections, ESL, and Conflict Resolution (communication, mediation, negotiation.) She is highly skilled in program development and coordination. Her particular expertise is with "at-risk" populations, grant proposal writing and program management.
Leigh just returned from visiting the country of Brazil as a 2012 Pearson Global Scholar, where she had the unique opportunity to examine its education system.
She is recognized as a consummate professional who cares deeply for students, she is a full-time public high school teacher. VandenAkker is presently teaching at East High School in Salt Lake City School District. She is currently serving on the Utah Education Association Teachers Excellence Task Force. You can find out more about her by viewing her recent TED talk using this link.