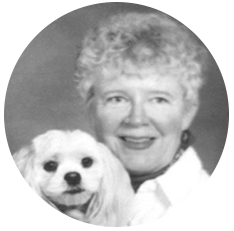 Barbara Vance (1934 ~ 2016)
BS Home Economics
Professor
Brigham Young University
Barbara Vance earned a bachelor's in family and consumer studies from the University of Utah in 1956. She received a master's in human development from Brigham Young University in 1959 and went on to earn a Ph.D. in counseling from Stanford University.
Barbara is an emeritus professor of family sciences at BYU. During her career she focused on international family life education and geropsychology (the study of the psychology of older adults). Barbara wears several professional hats including developmental psychologist, family psychologist, instructional psychologist, and geropsychologist. She has conducted family life enrichment workshops in the Philippines, England, Scotland, Ireland, and Israel. Barbara authored 13 books and a wide variety of professional articles and research monographs.
Barbara served multiple terms on the College of Social and Behavioral Science Advisory Board. She gives generously each year to a scholarship supporting family and consumer studies students. In fact, Barbara has created a planned gift endowing the scholarship in perpetuity.
Barbara takes great joy in an active life balancing family, faith and personal pursuits. Her hobbies range from reading, playing the piano, violin, and guitar to quilting, golfing, traveling, and hiking. She climbed the Great Wall of China at the age of 70. Barbara is aunt to 99 – including four great-great nephews and nieces and resides in Provo.