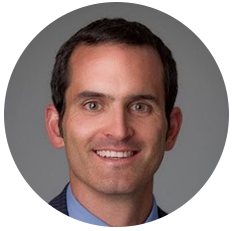 Shawn Teigen
BS Management; MPP
Research Director
Utah Foundation
Shawn Teigen is Vice President and Research Director at Utah Foundation which is a non-profit, non-partisan, policy research organization. It aims to promote a thriving economy, a well-prepared workforce, and a high quality of life for Utahns. In this position, Shawn researches and writes on a variety of topics including higher education, K-12 public education, community health, economic mobility, and quality of life.
He has recently been the Lumina Foundation Strategy Labs State Policy Adviser for Utah. Lumina is the largest foundation in the United States that focuses solely on increasing Americans' success in higher education.
Shawn's early policy career included working as an advocate and lobbyist on housing and homelessness issues. Shawn has also been involved in certain business activities related to foreign investment, US military contracts, and oil and gas. Shawn rides his bike everywhere to compensate for some of these career choices. (And because he loves riding.)
Shawn has always been active in volunteering, including having spent two years in Kazakhstan with the U.S. Peace Corps. Now he serves on the board of directors of several public-sector, private-sector, and non-profit organizations. Much of Shawn's hands on volunteering these days is at the behest of his daughter who has caught the volunteering bug; they spend many weekends at the Tracy Aviary.
Shawn holds a Bachelor of Science degree in Management and a Master of Public Policy degree from the University of Utah.