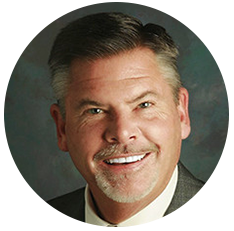 R. Christian (Chris) Sonne
Friend of CSBS
Practice Leader
Self Storage Valuation Group at CBRE
R. Christian (Chris) Sonne is a Executive Managing Director at Cushman & Wakefield and the Specialty Group Manager of the Self Storage Industry Group. An appraiser and real estate economist by training, Chris started Self Storage Economics in 2002 because of the growing sophistication of the self storage asset class and market demand for quantified self storage data and conclusions. Self Storage Economics became Cushman & Wakefield's Self Storage Industry Group in 2006.
Chris has a Bachelor of Science from the University of Utah, is a Member of the Appraisal Institute (MAI), a MRICS, and is a Certified General Real Estate Appraiser in the state of California, Arizona & Texas.
From 1993 to the present, Chris has been an independent fee real estate appraiser serving financial institutions, government and public sector agencies, industrial and commercial firms, the legal profession and the development industry. He has appeared and testified as an expert witness on valuation issues with the United States Bankruptcy Court (Central District, Los Angeles), JAMS (Judicial Arbitration and Mediation Services, Orange, California), Orange County Tax Hearing Board and Los Angeles County Tax Hearing Board.
From 1991 to 1993 at Bank of America, Chris was a Senior Appraisal Officer within the Commercial Appraisal Group in Los Angeles. His primary responsibilities included engaging, managing, and reviewing major income property appraisals in the Los Angeles Region. In 1990 and 1991 he was a senior consultant in the Valuation Group for Deloitte & Touche in Los Angeles, where he participated in valuation assignments for the international accounting and consulting firm, including litigation support, purchase price allocation, due diligence, and portfolio analysis. From 1984 to 1990, Chris was an independent fee real estate appraiser completing assignments throughout the Western United States.