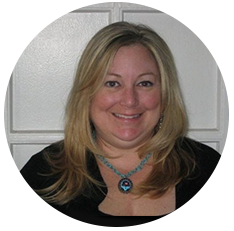 Sydnie Simmons
BS Psychology & Sociology
Clinical Psychologist
OB/GYN Psychcare, PLLC
Sydnie Simmons is a licensed clinical psychologist currently specializing in maternal-infant health through a program she developed called OB/Gyn Psychcare. Her program has a focus in bringing awareness of the obstacles women, their partners, and their families face regarding emotional struggles during pregnancy and postpartum adjustment.
Sydnie received two bachelors of science degrees, in psychology and sociology, from the University of Utah (1999) before going on to graduate from Northern Arizona University (Master of Education in Counseling, 2004) and a doctorate in Clinical Psychology (Illinois School of Professional Psychology, at Argosy University, Chicago, 2013). She worked in radiology at the University of Utah Hospital from 1992-2000.
Sydnie has been working in the mental health field since 1999, and her goal is to work together with maternal health specialists is to promote awareness, healing, and the highest quality of life for babies, mothers, and families through specializing in the treatment of women's mental health issues related to perinatal mood and anxiety disorders, issues related to postpartum adjustment, menstrual disorders, pregnancy loss, gynecological surgery and birthing trauma.