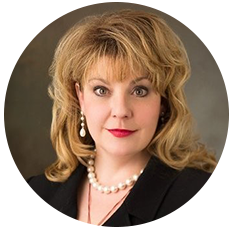 Jennifer Seelig
MPA; PhD Political Science
Community Empowerment Director
City of Salt Lake
Jennifer Maurine Seelig has been involved in politics and public service for more than decade at a policy-making and leadership level. She was a policy and research analyst for the Salt Lake City Council between 1995 and 2000, handling such sensitive and critical issues relating to crime control, budget compliance within the administrative office, community relations, and public meetings involving the City Council. She served as a policy and research analyst for Salt Lake Mayor Rocky Anderson between 2000 and 2001, with primary responsibility for the Americans with Disabilities Act and for a broad range of policy issues that required thoughtful evaluation and review before being presented to the Mayor for action. She additionally served as the communication and legislative policy analyst for the Utah League of Cities and Towns, which acts as an advocate for issues vital to residential communities across the state. From 2003 to April of 2014, Jennifer worked for 1-800 CONTACTS as their Associate Director of Governmental Relations. Within the community, Jennifer served for four years on the Board of Directors of Project CARE (Community Action to Reach the Elderly) and as chair for two years. Project CARE assessed community problems related to the elderly. She was also a board member of the Literary Action Center, which promoted community awareness about adult illiteracy. She was also a Meals on Wheels volunteer for a number of years. She is active on the Rose Park Community Council and served for one term on the Salt Lake City Planning Commission.
Jennifer was elected by District 23 residents in November of 2006 to serve in the Utah House of Representatives. She served on many committees including the Political Subdivisions and Law Enforcement and Criminal Justice, as well as on the Executive Offices and Criminal Justice Appropriations Subcommittee. She co-chaired Utah's Women in the Economy Commission. In 2012, her peers in the Utah House Democrat Caucus elected her into the leadership position of Democratic Leader. She is the first woman to serve in this role. Prior to holding this position, Jennifer served in the capacities of Utah House Democratic Caucus Manager and Caucus Whip. She concluded her service as a representative in 2014. Jennifer currently serves as the Director of Community Empowerment in the Salt Lake City Mayor's Office.
Jennifer completed a Ph.D. in political science at the University of Utah in 2017. She has a Master of Public Administration degree from the University of Utah and a B.A. in English from the University of Louisville.