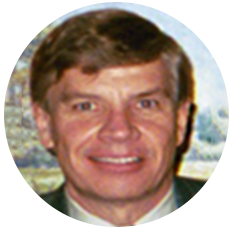 Richard A. Carter
BS Geography
Vice President of Government Relations
Pacific Gas and Electric Company

A native of Salt Lake City, Utah and a current resident of Arlington, Virginia, Rick Carter graduated with a Bachelor's Degree from the University of Utah's College of Social and Behavioral Science in Geography/Urban Planning and a Master's Degree in City and Regional Planning from The Ohio State University. He also affiliated with and was president of the Delta Sigma chapter of the Kappa Sigma Fraternity.
Most recently, Carter served as vice president of Federal Government Relations and ran the Washington, DC office for National Grid, an international energy company based in London, UK. The Washington office serves as the company's primary contact and representative with Congress, the Administration, Federal agencies and various energy and environmental organizations. It also provides governmental, political and strategic planning expertise to National Grid's various lines of business including gas and electric transmission and distribution, electric generation, strategic planning and environmental services. Prior to joining National Grid, Carter served in a similar capacity and was the Director of Federal Government Relations and Chief Lobbyist for PG&E Corporation's Washington office, one of the largest energy utilities in the United States based in San Francisco.
Before moving east, Carter was the Director of Government and Community Relations for the southern third of Pacific Gas and Electric Company's northern and central California service territory working with federal, state, county and local elected and agency officials. Prior to his involvement with governmental affairs, Carter was a project manager and project coordinator for major energy generation and transmission facilities with responsibilities for siting, environmental review, agency negotiation and public involvement and issue resolution.
Carter volunteers his time teaching and mentoring adults, college and high school students in the community. In his free time, Carter heads to the Rocky Mountains, the Pacific Coast, the Southwest red rock deserts or to the top of the nearest Wasatch Mountain ski run.