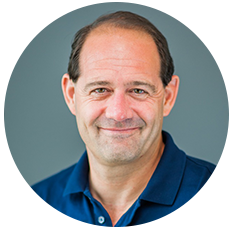 Ben Wilson
HBA Economics
Attorney
Information Security Expert
Ben Wilson graduated Phi Beta Kappa and Phi Kappa Phi from the University of Utah's College of Social and Behavioral Sciences in 1987 with an Honors degree in Economics. His Honors Thesis focused on Mexico's decision to join the General Agreement on Tariffs and Trade. He then went on to obtain a JD from the U's College of Law in 1990, focusing on business law. The first five years of his legal career he worked for the State of Utah—three years in child support collection and then two years in air pollution regulation. In private practice he focused on land and water issues—litigation, real estate transactions, water rights, environmental law, and land use issues.
In 1999 he became a Microsoft Certified Systems Engineer (MCSE) and familiar with Utah's Digital Signature Act—the first law ever in the world to declare a digital signature legally binding. Since then, his career has focused on advising companies on information security policy matters and implementing public key infrastructure technologies (PKI). He worked at Digital Signature Trust Co., a Zions Bank subsidiary, and then IdenTrust—both known as "PKI Certification Authorities" or "CAs". Currently he is Vice President of Compliance and Industry Relations at DigiCert, another Utah-based CA.
Some of his prior appointments include Chair, Vice Chair, or Board Member with the following groups: CA/Browser Forum, American Bar Association Information Security Committee, Section of Science and Technology Law (SciTech) Council, SciTech Book Committee, Utah State Bar Cyberlaw Section and its Client Security Fund, the Identity Ecosystem Steering Group Trust Framework and Trustmark Committee, and the Online Trust Alliance. Wilson is also a skilled editor, having worked on a number of publications, including the ABA's "Public Key Infrastructure Assessment Guidelines," its "Information Security: A Legal, Business, and Technical Handbook" and numerous industry guidelines promulgated by the CA/Browser Forum.