CSBS Student Spotlight: Jaxon Roller
Jaxon Roller is majoring in environmental and sustainability studies and plans to graduate in the spring of 2019. This summer, he's been working on creating a prototype for the first ever scratch resistant, fully recyclable, fog free swimming goggles! #bethesolution
---
Featured Events

GIScience (GIS) - Rewarding Careers for All
September 11, 2017 | 12:00-1:30 PM
Gould Auditorium | Marriott Library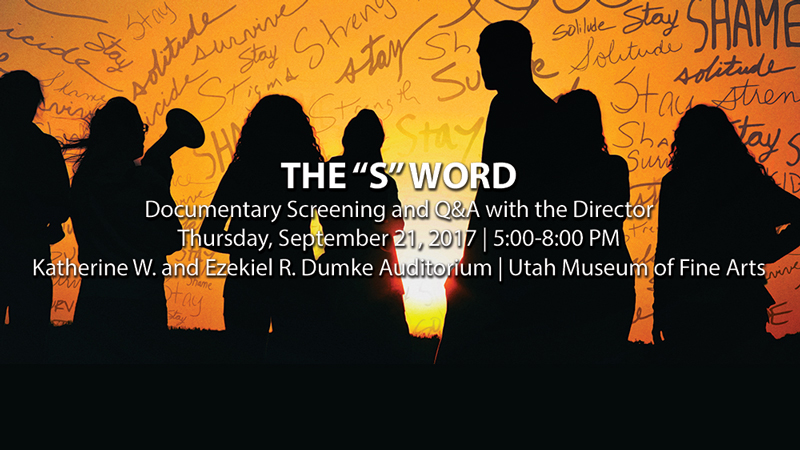 The "S" Word
Documentary Screening
and Q&A with the Director
September 21, 2017 | 5:00-8:00 PM
Katherine W. and Ezekiel R. Dumke Jr. Auditorium | Utah Museum of Fine Arts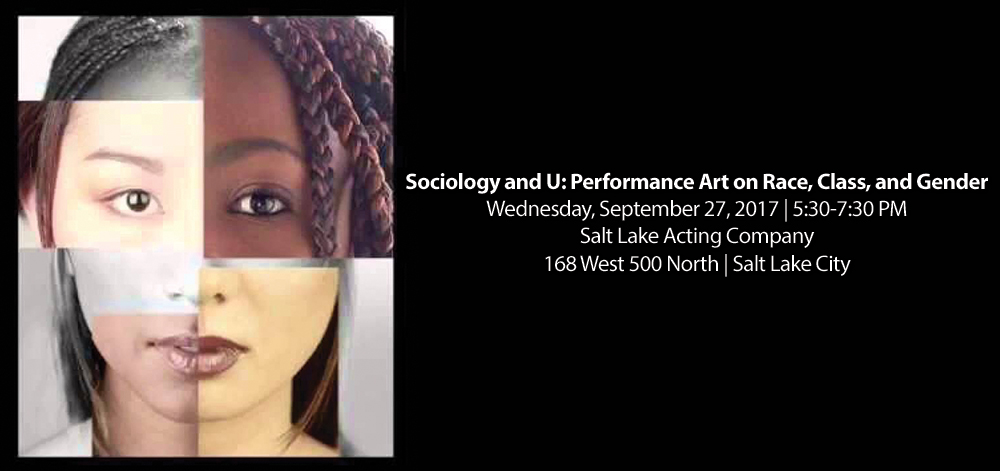 Sociology and U: Performance Art on Race, Class, and Gender
September 27, 2017 | 5:30-7:30 PM
Salt Lake Acting Company
168 West 500 North | Salt Lake City
CSBS Top News
A study led by psychology professor Ed Diener shows that there is a link between happiness and health.

Similar Articles:
C'mon Get Happy
Happiness affects health in many ways--researcher explains
Department of Economics Chair Norman Waitzman and CSBS Dean Cynthia Berg responded to the recent Deseret News editorial about the economics department.

Similar Articles:
New Economics Center Will Enrich Learning Opportunities
According to Heterodox Academy, a nonpartisan group of scholars committed to viewpoint diversity, the University of Utah ranks in the top 10 of 150 research universities for having a campus climate that is conducive to viewpoint diversity.
The LDS church's centralized and hierarchical organization may allow it to adapt to the challenging conditions in Russia better than other religious groups, according to political science associate professor lecturer Marjorie Castle.
A recent study done by family and consumer studies assistant professor Daniel Carlson shows that in marriage, it is more about quality than quantity of sex.
John Francis, research professor of political science, authored a new book, "Privacy: What Everyone Needs to Know" with Leslie Francis, a Distinguished Professor of Philosophy and a Distinguished Alfred C. Emery Professor.
Health, society and policy student and refugee Kai Sin just graduated thanks to the help of the Refugee Education Initiative, a privately funded program that provides help to refugee students from across the world.
Lisbeth Louderback, assistant professor of anthropology and archaeology curator of the Natural History Museum of Utah, says that their study in Escalante Valley has found the earliest evidence of potato use in North America.
Natalie Fillerup and Hannah Stevens, students in an environmental justice class taught by environmental and sustainability studies associate professor Adrienne Cachelin, worked with David Carter, assistant professor of political science, to determine the cost and availability of certified food products across different communities.
Oaxaca: After a successful program focusing on archaeology and anthropology and exploring the living and past Maya cultures, anthropology professor Rick Paine has joined Go Learn once again creating outreach and access to anyone curious and hungry for knowledge.
Cuba: Come with us and see what this amazing island is all about. Our U of U Cuba expert, Dr. Al Campbell, will show us the culture, politics, delight and intrigue that make this place so fascinating.
CSBS Advancement Board member Natalie Gochnour talks about what declining fertility rates mean for Utah's future.
Psychology faculty will be involved in the new center dedicated to providing a transformative influence on healthcare, which will be housed in the College of Social Work.
The university is now offering a certificate program geared towards liberal arts graduates in the humanities and social sciences to help them learn technical skills that will make them more attractive to prospective employers.
According to CSBS Advancement Board member Shawn Teigen, changes in national monument designations in southern Utah could possibly lead to attempts to mine those areas again.
Click here to view news archive
---
Awards and Grants

Congratulations to all of our undergraduate students who received Undergraduate Research Opportunities awards for fall 2017.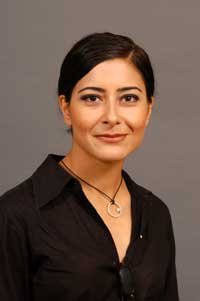 Congratulations to U of U Econ Ph.D. (and Dickinson College Associate Professor) Ebru Kongar, recipient of the Jean Shackelford Award for Outstanding Service to the International Association for Feminist Economics.

Deacon Armando Solorzano, who is a family and consumer studies associate professor, received the Distinguished Service Award in recognition of his contributions during 23 years of teaching at the U and seven years serving as a deacon in the Catholic Diocese of Salt Lake City.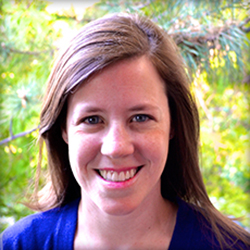 Congratulations to psychology assistant professor Liz Conradt, who has just received the Kucharski Young Investigator Award from the International Society for Developmental Psychobiology.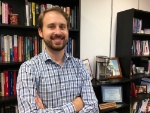 Congratulations to political science professor James Curry, who received a grant from the Hewlett Foundation's Madison Initiative for his current research project.

Congratulations to anthropology associate professor Brian Codding, who has just received a 2017 Presidential Scholar Award at the University of Utah!

ENVST Associate Director Jennifer Watt was awarded the John Topham and Susan Redd Butler Off-Campus Faculty Research Award, through the REDD Center, to continue her research studying mountain pine beetle outbreaks in the Northern Rocky Mountains.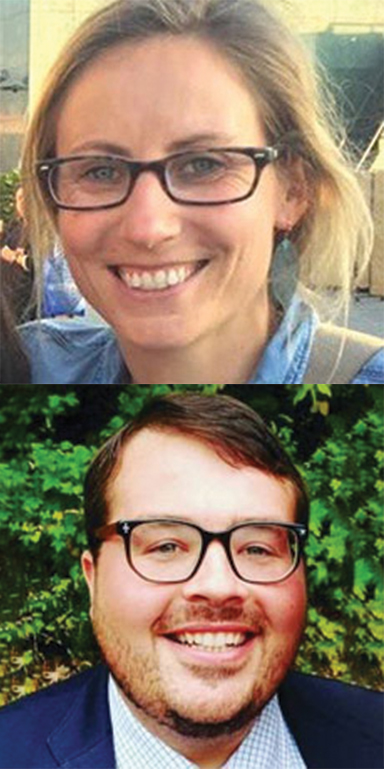 Congratulations to psychology assistant professor lecturer Kristina Rand and psychology assistant professor Brennan Payne, each of whom won Early Career Awards from APA Division 3 (Society for Experimental Psychology in Cognitive Science) for the best papers by new investigators/early career scholars published in the Journal of Experimental Psychology.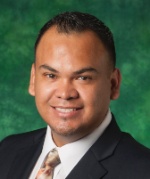 Congratulations to political science assistant professor Jesus Valero for being awarded the UNP Community Scholar in Residence Award!

Congratulations to Jennifer Robinson, political science alum and Associate Director at the Kem C. Gardner Policy Institute, who was selected as one of Utah's 30 Women to Watch in 2017!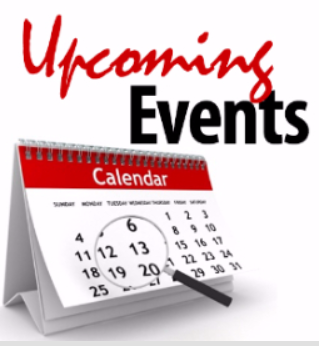 UPCOMING EVENTS
August 21 - September 25
Fall Semester Begins: August 21
Labor Day: September 4
Geography Event: September 11
S Word Screening: September 21
Sociology and U Event: September 27

SUBSCRIBE TO SOCIAL LIFE
Interested in keeping up on the latest news and events from CSBS? Subscribe to our mailing list!