University of Utah Ranked One of the Top 25 ECE Bachelor's Programs for 2019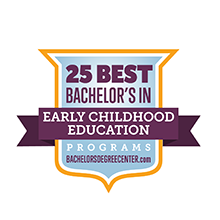 To rank the best traditional, on-campus early childhood education (ECE) degree programs, Bachelor's Degree Center editors did a thorough search of all of the CAEP and NCATE accredited education schools in the nation. That initial pool – more than 500 schools – was then narrowed to those offering early childhood education specializations.
Read more to find out where the University of Utah ranked!