Ringing in the good news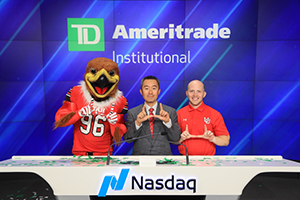 Thanks to Swoop, the Department of Family and Consumer Studies celebrated a new grant in style.
Professor Zhou Yu, director of the department's Financial Planning Program, accepted a $50,000 NextGen RIA grant from TD Ameritrade Institutional on behalf of the school.
"We are very pleased to have received the grant," Yu said. "We will use this funding to support financial planning research, attract high caliber students and increase our outreach activity." Read more.