Psychology faculty receives award from American Psychological Association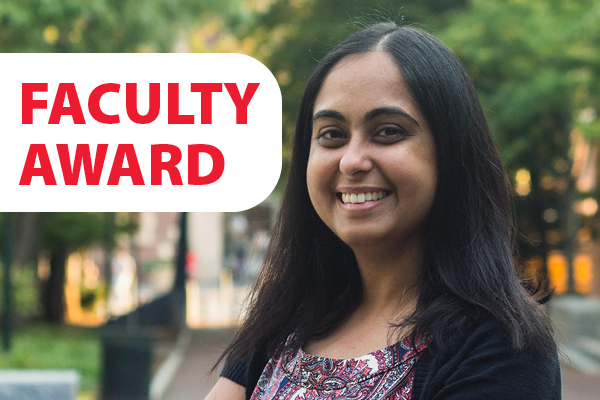 Join us in congratulating Psychology Asst. Professor Anu Asnaani for receiving the 2023 Distinguished Scientific Award for Early Career Contribution to Psychology from the American Psychological Association. This award recognizes excellent psychologists who are at early stages of their research careers.
Asnaani notes, "This award is a direct reflection of the immensely supportive environment here in our department at the U. There is no way I would have been recognized for this work without all of the amazing collaborators, colleagues, scholars, simply stellar students and community teams supporting our projects, and the many resources our department and college have provided me with since I came here. I am deeply grateful and humbled to represent our wonderful department in this way.
Also, I was very touched that my graduate school mentor from Boston University nominated me for this award, and it deepened my resolve to ensure that we continue to support our graduate students in their own pursuits as they are the future of our field (even a decade after graduating, as it was in this case!). I'm thankful beyond words!
Congratulations Anu!
read more about her award and past recipients
About the Blog
Discussion channel for insightful chat about our events, news, and activities.
Categories