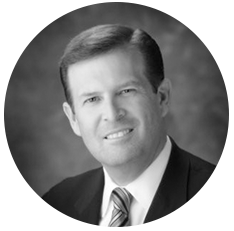 Sean Slatter
BS Economics
CEO
Logistic Specialties, Inc.
Sean Slatter is internationally recognized as a leading expert in government business. For over two decades, Mr. Slatter has consulted with 43 of the top 50 Fortune 500 companies. His list of clients includes Lockheed, Boeing, IBM, Raytheon, and General Dynamics.
Slatter started his career as a consultant while still in college. Over the next twenty years, he grew his consulting practice to a global enterprise of fifty offices and 1300 employees in seven countries. During this period, Slatter also acquired six of the most prestigious consulting firms in the industry.
Slatter is a subject matter expert in defense installations and BRAC issues. He has has worked with military installations during every round of BRAC dating back to 1993. He has worked with states, counties, and municipalities to protect installations from closure. He has also provided business development strategy for installations to capture new workload.
Other credentials of Slatter include:
– Forged complex business development strategy and processes for four of the top five United States Defense contractors
– Provided numerous states, counties, and municipalities with strategy in the areas of business and economic development
– Has won more than $250 Billion in new business for his clientele each year since 2005
It is Slatter's objective to grow his companies to over a billion dollars in annual revenue in the next five years.
He has a passion for building non-profit organizations, and volunteers his time in support of numerous human services, civic, and arts organizations.