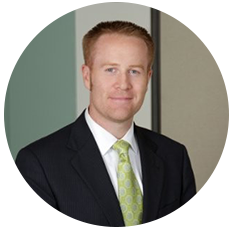 Matthew Sanderson
BA Political Science
Political Law Attorney
Caplin & Drysdale
Mr. Sanderson helps corporations, political committees, candidates, and advocacy groups comply with the increasingly numerous and complex federal, state, and local laws that govern political activity and commercial interaction with public-sector clients. Specifically, he advises clients on campaign-finance, "pay-to-play", ethics, and lobbying rules.
Mr. Sanderson served as General Counsel of Senator Rand Paul's 2016 presidential campaign, Outside Counsel for Governor Rick Perry's 2012 presidential campaign, Legal Counsel to Governor Mitt Romney's Commonwealth PACs, Campaign Finance Counsel for Senator John McCain's 2008 presidential campaign, and General Counsel for a government reform commission created by Utah Governor Jon Huntsman, Jr. He, along with the rest of The Colbert Report team, received the prestigious Peabody Award in 2012 for efforts related to television personality Stephen Colbert's Super PAC. Mr. Sanderson is also a founder of PlayoffPAC, which was nominated in 2011 for Sports Illustrated's Sportsman of the Year award for its work in bringing down college football's unpopular former post-season system, the Bowl Championship Series.
Mr. Sanderson is an Adjunct Faculty Member at the University of Virginia School of Law, where he teaches an advanced course on campaign finance regulation. He is frequently quoted on political matters in national media outlets, such as The New York Times, The Wall Street Journal, USA Today, and Associated Press. He is also a Trustee for the American Council of Young Political Leaders, a nonprofit that connects rising political leaders in the U.S. and around the world.
Mr. Sanderson is a graduate of the University of Utah and of Vanderbilt University Law School, where he was a Chancellor's Scholar and member of the Vanderbilt Journal of Transnational Law. He speaks Mandarin and has four children with his wife, Emily.