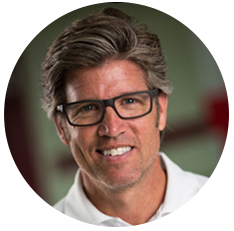 Stephen C. Alder
B.S. Environment and Behavior; M.S. Family Ecology; PhD Health Promotion and Education
Chief, Division of Public Health
University of Utah
Stephen C. Alder, Ph.D., is a two time graduate of the College of Social and Behavior Science at the University of Utah through the Department of Family and Consumer Studies. He received a Bachelor of Science in Environment and Behavior ('92) and a Master of Science in Family Ecology ('96). He also received a Doctor of Philosophy in Health Promotion and Education with an emphasis in community health from the University of Utah.
Alder was appointed to the faculty of the Department of Family and Preventive Medicine in 2001 where he has achieved the rank of Professor as well as serving as the Chief of the Division of Public Health since 2008. He is also the 2014-2015 President of the Academic Senate. Professor Alder's work has included projects throughout Utah and the intermountain west and the world, including Mali, Ghana, India, China and Korea.
He has been involved in community-based research ranging from antibiotic resistance to nutritional interventions to improve pregnancy outcomes in the developing world. He co-directs the Community Outreach and Collaboration Core of the Center for Clinical and Translational Science and serves on the Board of Directors for the Ensign College of Public Health in Kpong, Ghana. He is also engaged in health care transformation scholarship, with an emphasis on how health systems can be redesigned to be cost-effective and to improve population health.