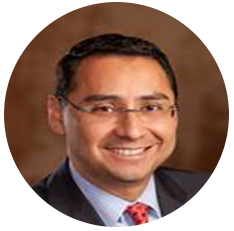 Ross Romero
BS Political Science
Principal
Inclusion Strategies
Ross Romero is a Salt Lake City-based attorney & consultant with an extensive background in commercial litigation, labor and employment, and government relations. Ross currently is the Principal at Inclusion Strategies. Ross assists clients with government relations needs at the local, state and National level and is consulting in the diversity and inclusion area, with an emphasis in workforce and talent development.
Prior to starting Inclusion Strategies, Romero was a Senior Advisor for Michael Best Strategies, which is headquartered in Milwaukee. Ross spent a decade at Zions Bank and retired from banking as a Vice President in the Community Development Group. In that role, he assisted local and state government and corporate accounts with banking and business operation needs, working with elected and appointed officials in Utah and Idaho, and advocated with Utah's U.S. Congressional members. Previously, he was a shareholder with a full-service law firm in Salt Lake City, where he focused his practice on business litigation. Ross represented clients in both state and federal courts as trial counsel.
After serving in both the Utah House of Representatives and the Utah Senate, he continued his community service as a Commissioner with the White House Commission on Presidential Scholars and as a Board Member of the University of Utah Alumni Association. Ross currently serves on the Board of the Utah Hospital Association and the Institute for Diversity and Health Equity. Ross earned a BA from the University of Utah and a Juris Doctorate from the University of Michigan.