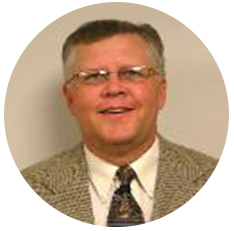 Steven Rackley
BS Political Science
Director of Athletics
University of Findlay
Steven Rackley will be entering his 16th year as the director of athletics at The University of Findlay during the 2014-15 campaign.
Rackley oversees all of Findlay's athletic programs, made up of 24 varsity sports. The sports include baseball, men's and women's basketball, men's and women's cross country, English and Western equestrian, football, men's and women's golf, men's and women's soccer, softball, men's and women's swimming and diving, men's and women's tennis, men's and women's indoor and outdoor track and field, volleyball, women's lacrosse and wrestling.
When Rackley began, he completed NCAA provision status, moving The University of Findlay from National Association of Intercollegiate Athletics (NAIA) to the National Collegiate Athletic Association (NCAA) Division II ranks on September 1, 2000. The Oilers have adjusted to the move well as they have had several nationally ranked teams during the new era of competition including the men's basketball team, who won the 2009 NCAA Division II National Championship and reached the Elite 8 in 2005, and the men's soccer team, who reached the 2003 Final Four. Along with those accomplishments, the English and Western equestrian teams have won multiple national championships while the women's cross country, volleyball, wrestling, women's basketball, men's and women's indoor and outdoor track and field and men's and women's golf teams have each competed at the regional and national levels during Rackley's tenure.
Rackley has also brought two national championship events to Findlay during his time with the Oilers as they hosted the 2009 women's golf championship as well as the 2006 wrestling championship.
In addition to many of his changes with the athletic department and staff, Rackley also has been focusing on increasing corporate sponsorships and gave the orders for a renovation to Croy Gymnasium, which included new locker rooms, offices and a new playing surface.
Rackley was appointed by the NCAA to serve a three-year term on the academic requirement committee from 2001-04. He is also a member of the GLIAC championships committee and was the chair of the NCAA Division II women's golf committee from 2005-08. Rackley is also a part of the NCAA Division II membership committee and served as the President of the Executive Council of the GLIAC, holding the position during the 2006-07 athletic season.
He came to Findlay from Marshall University, where he was the associate athletic director for operations from 1996-99. At Marshall, he was responsible for men's basketball and football operations, facilities and facility scheduling, game management and scheduling, team travel and the strength, equipment and sports medicine programs.
Rackley also worked at Weber State (1988-96) serving as an assistant ticket manager, ticket manager, director of athletic business and associate athletic director for internal operations. Rackley also worked at Salt Lake Community College (1987-88).
Rackley graduated from the University of Utah in 1984 with a bachelor's degree in political science. He then went on to earn his master's degree from Ohio University in sports administration and facility management in 1986.
Rackley and his wife, Amy, currently live in Findlay and have three children, Nicholas, Alexandra and Rachael.