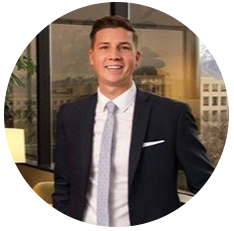 Michael Parker
BS Political Science; MPP
Vice President of Public Affairs, Marketing and Senior Economist
Ivory Homes
Michael P. Parker earned both his bachelor's in political science and master's degree in public policy with an emphasis in regional economic policy from the University of Utah.
Parker currently serves as the Director of Public Policy for the Salt Lake Chamber. He leads major legislative initiatives on behalf of Utah's business community, including the recent passage of the Utah's most comprehensive transportation funding legislation during the 2015 Legislative Session.
Parker has a strong background in a variety of government and public policy organizations ranging from local to federal policy issues. Prior to joining the Chamber, he worked with the University of Utah Center for Public Policy & Administration, Utah Foundation, Salt Lake City Economic Development, and the Bockorny Group, a boutique lobby firm, in Washington, D.C.
Parker serves on numerous boards including The Economic Club of Club, the Utah Broadband Outreach Center Advisory Board and the Governor's Energy Advisory Committee.