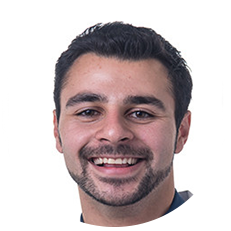 Maziar Nourian
BS Health, Society and Policy - Minors in Psychology and Chemistry
Mentor
LEAP College of Health Program
Maziar M. Nourian is a graduate from the University of Utah College of Social and Behavioral Science. He received his Bachelor of Science in Health Society and Policy as well as minors in Psychology and Chemistry ('13). Nourian will continue his education to complete a Doctor of Medicine in 2019.
Since he started at the University of Utah in 2009, Nourian has been able to make significant impacts on environmental and sustainability efforts within Housing and Residential Education as well as mentor students through the LEAP College of Health program.
Nourian has also been involved with many research projects at the University of Utah in various departments. Within the field of basic science and immunology, Dr. Hong-Hua Mu and Nourian have made enhancements to the understanding of rheumatoid arthritis, type 1 diabetes, and inflammatory diseases. Nourian has also been involved with the University of Utah's Global Health Initiative to conduct public health research in Peru and China. Lastly, Nourian is conducting on-going research with Professor Akiko Kamimura to study the social determinants of health of free clinic patients in Salt Lake City, UT.