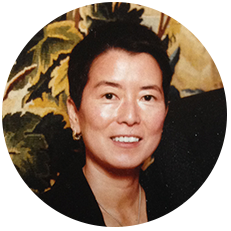 Renee Morita
BS Political Science; MPA
Adjunct Professor
University of Utah
Renee Morita received her undergraduate degree in Political Science and graduate degree in Public Administration, with an emphasis in Human Resources and Labor Relations, from the University of Utah. While attending college, Renee completed several internships through the Hinckley Institute of Politics with the American Educational Research Association, Washington, D.C.; the League of Women Voters, Salt Lake City, Utah; and completed the Winterim Symposium, Washington, D.C.

Renee is an adjunct professor and teaches human resources workshops and courses in the College of Social and Behavioral Science at the University of Utah. In addition, she has held several Human Resources management positions within the private, public and nonprofit sectors including the Utah State Administrative Office of the Courts, Hercules Aerospace, Intermountain Health Care and Fidelity Investments where she was the Western Regional Human Resources Director for Premium Services. She also worked as a Human Resources Consultant for several companies completing employee handbooks, Human Resources audits, employee relations investigations, developing and conducting training sessions and implementing H.R. processes for small-to-medium sized companies.

Renee has also served on numerous boards by volunteering on the Hinckley Institute of Politics Alumni Association Board, the Salt Lake Japanese American Citizens League, the Utah State Bar's Needs of Women and Minorities Committee, and has served several terms as a member of the College of Social and Behavioral Science Advisory Board.

Renee is a charter member of the University of Utah's Center for Public Policy and Administration's (CPPA) honorary society, Pi Alpha Alpha. In addition, Renee and her husband established a scholarship fund for the CPPA in memory of her parents.

Renee is married to J. Angus Edwards, an attorney at Jones, Waldo, Holbrook & McDonough.