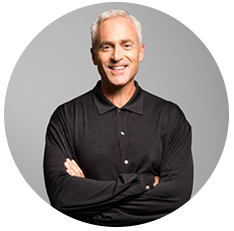 Len Jordan
BS Economics
Managing Director
Madrona Venture Group
Len Jordan is a Managing Director of Madrona Venture Group. He joined the firm in January 2010 and currently serves on the boards of Bizible, Cedexis, iSpot.tv, and MaxPoint. Len has served on the boards of twelve early-stage companies and on behalf of Frazier Technology Ventures currently serves on the board of Control4 (CTRL - Nasdaq).
Prior to joining Frazier Technology Ventures as a General Partner in 2004, Len spent 16 years in the software industry. He most recently served as a senior vice president at RealNetworks (RNWK-Nasdaq). Len managed the Media Systems Division from 1997-1999, releasing 4 major versions of the RealSystem software platform and generating the majority of the company's 100%+ annual revenue growth during the period.
From 1999 through 2001 Len's team pioneered RealNetworks entry into non-PC markets, developing products and technology integration agreements with Nokia mobile phones, Sony Playstation game consoles and numerous television set-top-boxes. Prior to this, he was President of Creative Multimedia, Inc., a developer and publisher of CD-ROM/Internet products. Creative co-developed CDROM/Internet reference products with Time-Warner, USNews, Viacom and Billboard before its acquisition in 1995 with TBG Holdings NV. In addition, he led the product management on PCTools utility software for several years at Central Point Software before it was acquired by Symantec (SYMC- Nasdaq). He began his career at Safeco Insurance Company (SAFC- Nasdaq) developing financial models for personal computer automation of the independent insurance industry.
Len is President of the Seattle Country Day School Board of Trustees, founding board member of Seattle United Soccer Club and has coached and played soccer his entire life. He enjoys spending time trying to keep up with his wife and four children and runs occasionally, if slowly.
Len graduated magna cum laude from the Eccles School of Business at the University of Utah with BS degrees in finance and economics.